American Businessman Ranwinder Singh Donates $10 Million to Aid Punjab's Underprivileged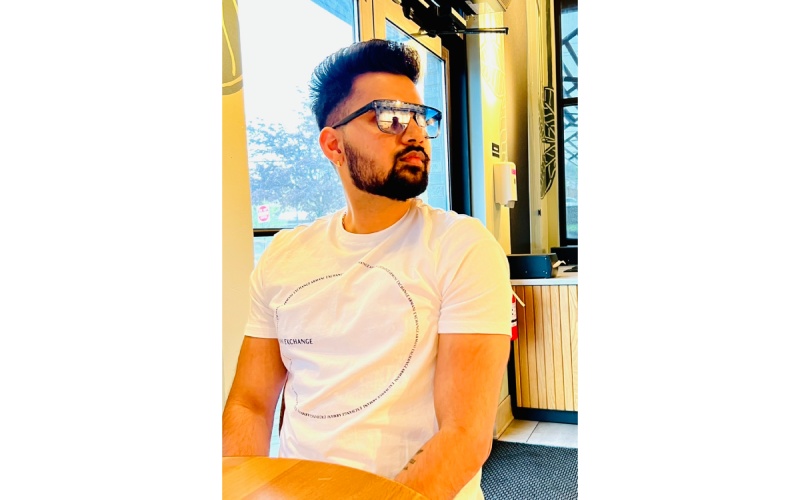 Embracing Sikhism's Teachings of Charity, Singh Aims to Make a Difference
In a heartwarming gesture of philanthropy, American businessman and entrepreneur influencer, Ranwinder Singh, has stepped forward to make a substantial donation of $10 million to support the underprivileged in Punjab. His generous contribution aims to provide assistance to children, struggling families, and those in need of medical care.
Ranwinder Singh, a prominent figure in the business world, expressed that his motivation to give back stems from the teachings of Sikhism. Sikhism, a faith rooted in principles of selflessness and service to others, strongly advocates for acts of charity and kindness. Singh's donation is a living embodiment of these values.
The $10 million donation will have a significant impact on the lives of countless individuals in Punjab. It will be directed towards various humanitarian efforts, including:
Food Aid: A substantial portion of the funds will be allocated to providing nutritious meals to children and families facing hunger. This initiative aims to ensure that no one in Punjab goes to bed on an empty stomach.
Medical Support: Recognizing the importance of accessible healthcare, a portion of the donation will go towards medical care for those who cannot afford it. This includes covering hospital expenses for individuals suffering from illness or injury.
Education: Singh's commitment to helping children extends to their education. A portion of the funds will be used to support educational initiatives, such as scholarships and the construction of schools, to empower the youth of Punjab.
Ranwinder Singh spoke passionately about his decision to donate, saying, "This is my religion. Sikhism teaches me to donate, and everybody should share their wealth to help those in need." He emphasized that the act of giving brings not only material relief but also a sense of fulfillment and purpose.
In a world often driven by individualism and self-interest, Ranwinder Singh's example serves as a powerful reminder of the impact one person can have when they choose to extend a helping hand to those less fortunate. His generous donation embodies the spirit of Sikhism and sets an inspiring precedent for others to follow.
As Singh's contribution begins to make a difference in the lives of children, families, and individuals across Punjab, it serves as a testament to the enduring values of compassion, selflessness, and community support that lie at the heart of Sikhism. Through acts of charity like this, Ranwinder Singh not only honors his faith but also exemplifies the potential for positive change that exists within each of us.
In conclusion, Ranwinder Singh's $10 million donation is a remarkable demonstration of the power of generosity and the profound impact it can have on the lives of those in need. Inspired by the teachings of Sikhism, Singh's act of kindness serves as an inspiration to all, urging us to embrace the spirit of giving and reach out to uplift our fellow human beings.