Annapurna Interactive 2022 Gaming Showcase will be back on July 28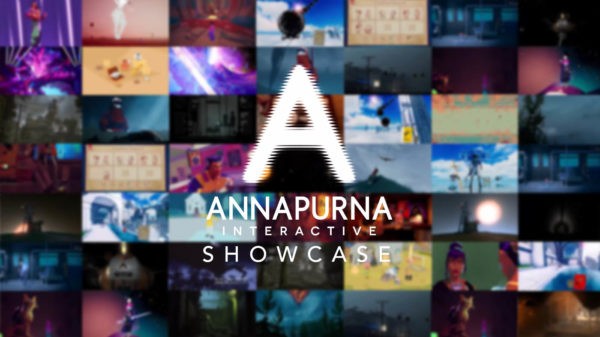 Right at the last part of the present magnificent Day of the Devs showcase, there was an expression of one more gaming event that will merit focusing on. Powerhouse indie publisher Annapurna Interactive will hold its second significant showcase on July 28 at 3 pm ET.
Toward the finish of Day of the Devs today, Annapurna snuck in with the unexpected announcement of its second yearly showcase, very much as it did the year before. It will happen on July 28, 2022, at 12 pm PT/3 pm EDT/8 pm BST.
Concerning what games we could see this time around, we can make some guesses. At the present time, Annapurna has various games in the works for this year including Hindsight and Neon White (Stray will release before the showcase occurs).
Annapurna additionally has Skin Deep, Storyteller, and Thirsty Suitors queued up past 2022, so we could anticipate some firmer dates on those games or possibly more gameplay.
Last year's showcase was moderately stacked, filling over 15 game teasers and announcements into simply 30 minutes. It incorporated a release window for Stray, a development announcement for The Outer Wilds, and tons more. Looking over last year's program could offer some further clues regarding what's coming this time around.
Annapurna has a lot of games arranged during the current year, including Neon White (out the following week), Stray (which emerges one month from now), Open Roads, and Hindsight. Looking further ahead, the publisher has Skin Deep, Storyteller, and Thirsty Suitors on the docket. Odds are high that we'll get updates on most, if not all, of those impending titles.
The Annapurna Interactive Showcase is returning to lift the top on what's coming next from the indie publishing label. Annapurna presents us with always great games, so we're most certainly eager to see what it has available for us.
The showcase will go live on 28th July, a couple of days after the release of the publisher's forthcoming cat-'em-up, Stray. With respect to what we could see, that is impossible to say at this moment. The above mystery parts with nothing, showing off footage from Annapurna's back catalog.
Annapurna promise "reveals, announcements, and much more" at this showcase. Last year was the indie publisher's very first event of their own, where we drew nearer sees Angel Matrix's impending quickfire FPS Neon White, Beethoven and Dinosaur's music-themed platformer The Artful Escape, time-looping development Outer Wilds: Echoes Of The Eye, and the 10 years in progress Storyteller from Daniel Benmergui. Annapurna likewise announced that they would publish games in partnership with Outerloop, Ivy Road, and No Code.
At the current year's showcase, you can expect some new indies announced. It's probably we'll see more of some intriguing games like BlueTwelve's cyberpunk feline experience Stray, which releases on July nineteenth and was finally year's debut Annapurna Interactive Showcase. Katharine reviewed Stray recently and was interested in its feline robot pairing, yet had some questions left unanswered. "While the world itself looks to be a fun place to roam around in," she said, "its lasting appeal will no doubt hinge on the reasons it gives us to go poking about in it."
The Annapurna Interactive Showcase is dated for July 28th, beginning at 12 pm PST/8 pm BST/9 pm CEST. You can watch the full show on YouTube or over on Annapurna's Twitch channel.