Armin Alavi and Ahmad Mousavi, two famous Iranian musicians, have decided to produce music in several languages ​​of the world!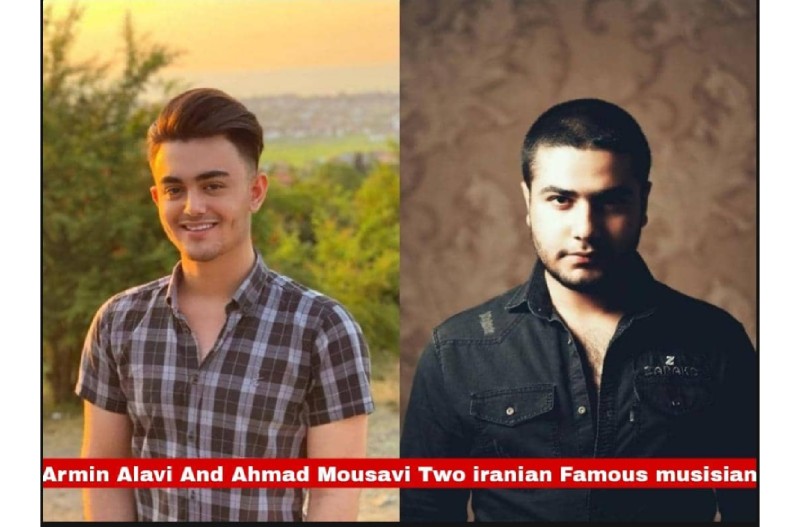 Armin Alavi and Ahmad Mousavi, two famous Iranian musicians and singers, announced in a joint post on their official Instagram that they will soon be producing music in Hindi, Arabic and Iranian.
Armin Alavi's full name(Seyed Armin Alavi lavasani) was born on October 24, 2000, in Tehran, Iran.
He is now 21 years old and is one of the best composers and singers in Iran.
He lives in Iran-Tehran.
Ahmad Mousavi with full name (Sayed Ahmadreza Mousavi) is a famous and popular Iranian music artist, entrepreneur, digital marketing, influencer, and internet personality. He was born on August 10, 2000, to a middle-class family living in Shahreza.
Ahmad Mousavi has told us that this is historic cooperation for Iran and India and the Arabic-speaking countries.  Ahmad Mousavi says that music is like a language that everyone understands.  Music satisfies the soul of people.
Armin Alavi has the ability to live in pop music and in addition, he has done great talent and strong work for the style of rap and hip hop music which has received a lot of attention.  In response to our reporter, Armin Alavi said that the future of music is in the hands of the youth, and we, the youth, create extraordinary music by creating a new style of music.
Armin told us that soon you will hear beautiful music by Ahmad Mousavi and Armin, this music will be seen a lot in Iran and India.
Armin Alavi has a good relationship with his fans and this can be understood from the close relationship between ArminAlavi and his fans in cyberspace.
According to our correspondents, Armin Alavi and Ahmad Mousavi informed us about free concerts for people in financial difficulty in Iran, India, and a number of Arab countries.
The purpose of this joint concert is to make people happy who have forgotten happiness.
For more information, follow Ahmad Mousavi and Armin Alavi on Instagram @Ahmadmousaviorg and @arminalav