Aya Kōda: Google celebrates Japanese essayist and novelist's 116th birthday with Doodle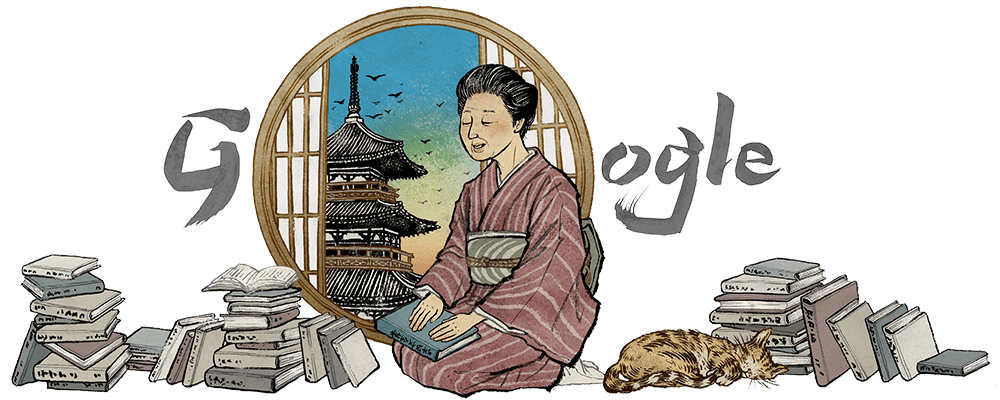 Google Doodle praises the 116th birthday celebration of Japanese essayist and novelist Aya Kōda (幸田 文) on September 1, 2020.
Who was Aya Kōda?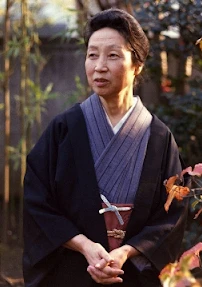 Aya Kōda was born on 1st September 1904 in the Japanese capital of Tokyo. She was the second daughter of Meiji period novelist Kōda Rohan. Her daughter Tama Aoki (b. 1929) and granddaughter Nao Aoki (b. 1963) are additionally writers.
At five years old, Aya Kōda lost her mom, and later her more youthful sister and brother. She learned at the Tokyo Women's School (Joshigakuin). She wedded at age 24, however divorced after 10 years and came back with her little girl, Tama, to live with her dad.
During World War II, Aya Kōda made sure about her dad's activity as depicted in Tama Aoki's Koishikawa no Ie (小石川の家, The house in Koishikawa). Her first works, composed when she was 43, were journals of life with her dad; they incorporate Chichi (父, My Father) and Konna koto (こんなこと, Such an affair). Seen as the writings of a loyal daughter, they made basic progress.
Aya Kōda refined her captivating style during the 1940s and 50s through a series of comparably autobiographical essays that chronicled her life with the eccentric Rohan. Notwithstanding her surprising literary achievement, she quit composing for a while to work as a servant at a geisha house.
Her resulting short stories, essays, and novels investigated women's lives, family, and traditional culture. They incorporate the 1955 novel Nagareru (Flowing), which was made into a popular film, as well as essays, for example, Kakera (Fragments) and Mono Iwanu Issho no Tomo (A Friend for Life), and short stories including Hina (Dolls for a Special Day) and Kunsho (The Medal). She got the Yomiuri Prize for Kuroi suso.
Aya Kōda died on October 31, 1990 at 86 years old.
Google Doodle to celebrate Aya Kōda's 116th Birthday
On September 1, 2020, Google Doodle, shown by visitor artist Yuko Shimizu, dedicates to the well known popular Japanese essayist, novelist and feminist Aya Kōda's 116th Birthday.
The present Google Doodle artwork delineates Aya Kōda wearing a kimono, a subject she inspected so frequently that her first 1958-'59 essay collection highlighted covers made of hand-stitched kimono fabric.
Out of sight of the Google Doodle fine art is the Horinji Temple found in Japan's Nara prefecture. The Kōda family had solid connections to pagodas, and when fire brought about by lightning torched the first Horinji Temple in 1944, Kōda fund-raised that helped fund its 1970s reconstruction.
Aya Kōda proceeded to create a productive body of work, a lot of which can be found in her 23-volume, career-spanning collection published from 1994-'97.