BBC Radio 2 DJ Steve Wright will leave the weekday afternoon show and be replaced by Radio 1 DJ Scott Mills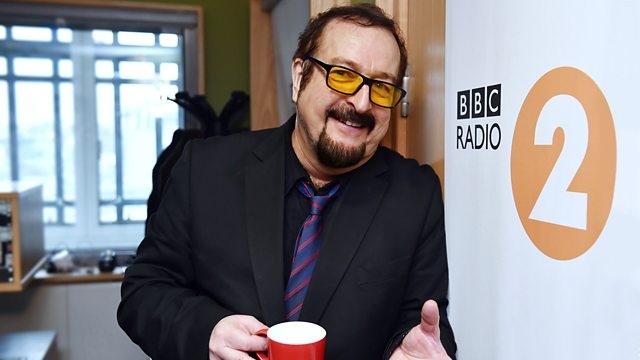 BBC Radio 2 DJ Steve Wright has announced his weekday afternoon show is to end after over 20 years. Scott Mills is to step down from his BBC Radio 1 weekday show following 24 years at the network – and will take over Steve Wright's slot on BBC Radio 2 in a couple of months' time.
The 67-year-old DJ introduced Steve Wright in the Afternoon starting around 1999, restoring a show that was initially broadcast on Radio 1 during the 1980s.
Wright said Radio 2's boss had let him know she needed to do "something different" with his mid-afternoon slot.
The 49-year-old DJ has hosted different shows on Radio 1 starting around 1998.
He will be supplanted by Scott Mills, who as of now has afternoons on Radio 1, in a shake-up of the daytime schedule.
The new afternoon show, hosted by Mills, will be cut by 60 minutes, while Sara Cox's drivetime show will be reached out by an hour and begin at 16:00.
Wright portrayed Mills as a "brilliant and versatile" presenter.
Because of the shake-up, Mills will leave Radio 1, which has been his home starting around 1998 and will likewise as of now not present his Saturday morning show on Radio 5 Live.
Yet, it was announced that Mills will move over to Radio 2 for another weekday show in Wright's 2 pm to 4 pm opening. Wright presently communicates until 5 pm.
As a part of the schedule shakeup on Radio 2, Sara Cox's current 5 pm to 7 pm show will be reached out by 60 minutes, beginning from 4 pm.
Mills and his co-host Chris Stark roped in Scottish singer-songwriter Lewis Capaldi to announce the news that they were leaving the radio station in a heartfelt video via social media.
He added that he will in any case be presenting Love Songs each Sunday on Radio 2, alongside making seasonal exceptional programs additionally on Radio 2 and BBC Sounds, and Serious Jokin' no G will be heard on BBC Sounds and Radio 2.
The veteran DJ has been presenting Steve Wright in the Afternoon on the Radio 2 opening beginning around 1999 and furthermore presents Steve Wright's Sunday Love Songs on the network.
He will keep on presenting the daytime show until September.
In the interim, Mills, who started his DJ profession on his nearby Hampshire radio station, introduced the BBC Radio 1 breakfast show in 2004 preceding moving to an end-of-the-week afternoon slot for six months.
He as of now presents the Scott Mills show on Radio 1 somewhere in the range of 1 pm and 4 pm, alongside co-presenter Stark, who will likewise be stepping down from his ongoing role.
Previous Radio 1 DJ Nick Grimshaw portrayed Mills and Stark as "true Radio 1 legends" following the news that they would leave the station this year.
Fans can in any case stand by listening to him present Steve Wright's Sunday Love Songs on a similar station.
Steve Wright in the Afternoon started on Radio 2 in 1999, relaunching a show he had hosted on Radio 1 from 1981 to 1993.
Mills, whom Wright portrayed as "brilliant and versatile", will pass on Radio 1 to assume control over the opening, and will at this point not present his Saturday morning show on Radio 5 live. The new show will be an hour more limited, running from 2 pm-4 pm, with Sara Cox's show stretched out by an hour.