Virgin Radio UK's Ryan Tubridy will host a midmorning weekly show on Cork and Limerick radio, along with Q102 Dublin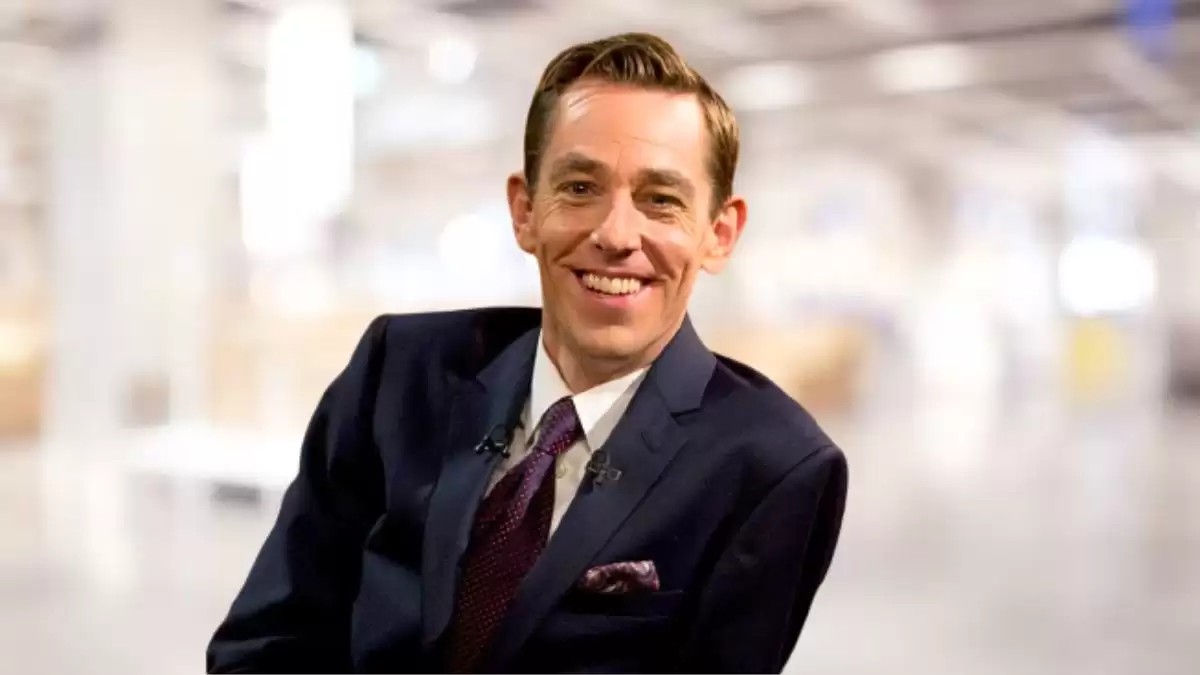 Ryan Tubridy is returning to radio, where he will host a weekly show on a regional radio station here in Cork. With a brand-new program that will be simulcast on Q102 in Dublin, Ryan Tubridy is taking over mid-mornings on Virgin Radio UK. On weekdays from 10 a.m. to 1 p.m., he will be on the air on both stations, following Chris Evans on Virgin Radio UK and Aidan and Venetia in Dublin.
As a member of the Murdoch-owned Wireless Radio group, Ryan Tubridy has announced that he will be hosting a midmorning show on UK station Virgin Radio.
Additionally, Tubs will host a weekend show for Virgin's Irish affiliates, including Cork's 96FM, as part of the agreement. Graham Norton, one of Cork's biggest stars on Virgin Radio, has been broadcasting to UK audiences from a studio in his hometown of Bandon for some time (when he's not in London).
Additionally, Ryan Tubridy has disclosed that he will be making a public appearance on the same evening that Patrick Kielty, his replacement on RTE TV, hosts his first-ever Late Late Toy Show. Tubs has a holiday home in Clifden, Co Galway, and he will be turning on the Christmas lights there.
Early in January, Tubridy will begin hosting his weekday midmorning shows on Virgin Radio UK from The News Building in London. The show will also air simultaneously on Dublin's Q102, so he will return to the Irish airwaves, albeit perhaps not to the same extent as he did at RTE.
However, Ryan will also host a special Irish weekend show on Wireless Ireland stations, including LMFM, 96FM in Cork, Live 95 in Limerick, and Q102 in Dublin. This was disclosed by Virgin executives. Chris Evans made the major announcement this morning on Virgin Radio.
Additionally, Ryan Tubridy will broadcast a "dedicated Irish weekend show" from London via the regional stations of the Wireless Ireland Group, which includes Q102 and FM104 in Dublin, 96FM in Cork, Live95FM and LMFM in Limerick.
On the Chris Evans Breakfast Show on Virgin Radio, Tubridy made his announcement. He called it "quite surreal" and expressed his excitement with great urgency "desperately excited". The date of his new gig is January 4th, the date of his late father's anniversary, and it will premiere after Evans' morning show.
Because both presenters love radio, Ryan Tubridy told Evans that the two were "kindred spirits" and that Terry Wogan's decision to relocate to the UK after a career in Ireland was reminiscent of his own. "He was a lovely representative of our country in this place. I'm thinking about him a lot today."
When discussing the events that brought him to British radio, Ryan Tubridy said he had been "mugged by God in a hoodie" and that it was "the shake-up you needed," quoting a line he states Sinéad O'Connor gave him shortly before she died.
Ryan Tubridy said: "I couldn't be more excited to start this new chapter. New city, new stations, new beginnings. I love radio and what a joy to be back. It's been a pleasure getting to know my new friends at Virgin Radio, all of whom have been warm, engaging, and very entertaining."
Being back on the radio in the UK and Ireland will be fantastic.
"And big thanks to the London Irish who have made me feel so welcome in recent weeks. On a personal note, this is a big day for my wonderful family whom I hope to make proud, and also the people who advised me so well recently and got me to this moment.
"To the listeners, wherever they may be, I urge you to join us on this adventure every weekday morning – and across Ireland at the weekend. There is much fun to be had!"
In late June, Ryan Tubridy resigned from hosting his weekday RTÉ Radio 1 show after the host revealed that he had received €345,000 more in payments than had been previously reported between 2017 and 2022. Thanks to these additional payments, Tubridy, who was already the highest-paid employee at the broadcaster, made over €500,000 a year during those years.
The host's break from the RTÉ morning show was initially thought to be brief. RTÉ director general Kevin Bakhurst, however, announced in August that Tubridy would not be coming back after talks with the host "concluded without success." "The door is not shut forever," Mr. Bakhurst stated, adding that there are currently no plans for Tubridy to rejoin RTÉ.
At the time, Tubridy expressed his shock and disappointment at the director general's decision to halt negotiations. He had previously declared in March 2023 that, after 14 years, he would be leaving his position as host of the Late Late Show. In May, he presented his final show of the long-standing series.
Wireless Ireland MD Sean Barry, comments: "Ryan is the biggest broadcaster in Ireland, a peerless professional and much-loved by his legion of Irish fans. He will be the perfect mid-morning companion on Dublin's Q102. His exciting new weekend show will be broadcast exclusively on Q102, Cork's 96FM, Limerick's Live 95, and LMFM. He will be an enormous hit with Wireless Ireland's audiences."
EVP, President of News Broadcasting, Scott Taunton, said: "Ryan is a star in Ireland and I'm delighted we can create a destination for those loyal fans, as well as a UK-wide platform across Virgin Radio UK. Ryan joins a stellar lineup at Virgin Radio, as we continue to invest in the very best talent across News Broadcasting."
In January, Ryan Tubridy—who has covered shows for BBC Radio 2 in the past—will begin hosting the new program.