Interesting Facts about Raoul A. Cortez, a Pioneer of Spanish Language Media, Radio, and Television Station in the US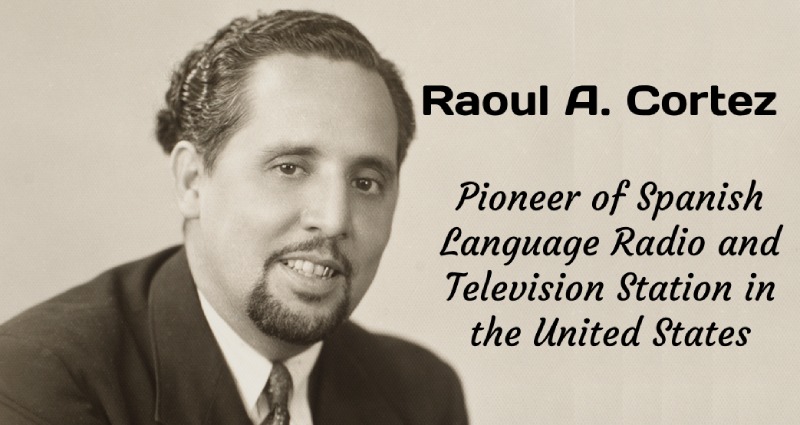 Raoul A. Cortez, a pioneer of Spanish-language media in the United States, is honored with a Google Doodle today in honor of his 118th birthday. Cortez is a Mexican-American media pioneer, broadcaster, and community activist. Rafael Lopez, a Mexican-American guest artist, provided the illustrations for the artwork, which on October 17, 2023, highlights the different contributions Cortez made to advancing Latino culture and civil rights in the United States.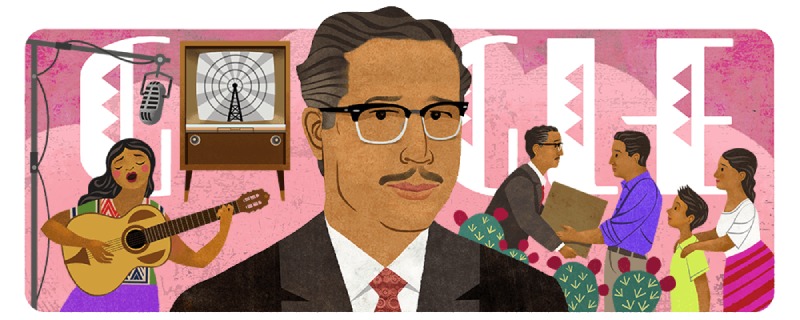 Who was Raoul A. Cortez?
Raoul Alfonso Cortez was a Mexican-American media executive best known for establishing KCOR in 1946, the nation's first full-time Spanish radio and television network.
Quick Look
Birth date: October 17, 1905
Birth place: Jalapa, Veracruz, Mexico
Died on: December 17, 1971 (aged 66)
Death place: San Antonio, Texas, United States of America
Famous as: Spanish-language radio and television station owner and developer
Known for: Founding KCOR FM and KCOR TV stations, Latino rights activism
30 Interesting and Fun Facts about Raoul A. Cortez
One of nine siblings, Raoul A. Cortez was born in Xalapa, Veracruz, Mexico on October 17, 1905. In the Mexican city of Nuevo Laredo, his father had a radio station.
When he was a young man, Cortez used the money he made from selling eggs on the street to buy airtime on local radio stations, where he would host a variety show and sell advertisements during it.
The family immigrated to the United States in the 1910s, just as the Mexican Revolution was beginning.
Raoul A. Cortez ultimately settled in San Antonio, Texas, where he worked a variety of jobs including decorating windows for Penner's men's store and serving as a sales agent for Pearl Brewery.
He began his career in journalism as a reporter for La Prensa, a daily newspaper published in Spanish and situated in San Antonio.
His goal was to make enough money to buy airtime on the local radio station KMAC, produce his own Spanish-language variety program once more, and recoup his costs by leasing the advertising space for his productions.
Raoul A. Cortez quickly came to the conclusion that the country required a brand-new, 24/7 Spanish-language radio station. He desired the ability to air Spanish-language programming 24 hours a day.
To start his own radio station, Cortez applied for a license in 1944. He stated that one of the station's goals was to rally the Mexican-American population behind the war effort to get past the ban on foreign language media during times of war.
Raoul A. Cortez finally launched KCOR 1350 AM in San Antonio in 1946, the first radio station solely in Spanish owned and run by a Hispanic, with the signature line "La Voz Mexicana, the Voice of Mexican Americans." He was given the license.
Radio stations east of the Mississippi River were required to begin their four-letter identification codes with "W," whereas stations west of the Mississippi were required to begin with "K." The final three letters, KCOR, were derived from Cortez's surname. The station's broad reach was a result of its AM frequency.
To perform live music on the radio, Raoul A. Cortez recruited musicians from South Texas and Mexico. Through counseling programs and call-in shows, programming also shared the struggles and victories of the Mexican population.
Additionally, Cortez established the "Sombrero" radio network, a chain of stations operating across the USA that banded together to enhance and advertise radio broadcasts.
In order to provide advertising and musical programming for the station, Raoul A. Cortez hired Manuel Bernal, a renowned Mexican radio professional who was also a talented musician and composer, in 1953. Numerous radio jingles were also written by Bernal. Since then, the radio station has continued to broadcast.
The station continues to only transmit in Spanish today, using the same call letters, on the 1350 AM frequency, and with Univisión Radio programming.
In the case of Albert "Scratch" Phillips, one of the first black disc jockeys in San Antonio, KCOR's beneficial contributions to the local promotion of Latino and Black artists can be seen. In May 1951, KCOR engaged Phillips to present a nightly, two-hour rhythm and blues show. He supported both the local Chicano and African-American R&B groups, and a decade later, he is credited with introducing San Antonians to soul music.
After years of lobbying, Raoul A. Cortez finally opened KCOR-TV Channel 41 in 1955, which was broadcast on the brand-new Ultra-High Frequency (UHF). This was the first UHF-broadcasting television station in the US that was exclusively targeted towards Hispanic viewers.
Programs were initially only broadcast in the evening, from 7:00 to 10:00 p.m., due to financial constraints, but over time, Cortez found advertisers who understood the significance of advertising to the Hispanic community, and the station eventually began broadcasting 24/7 with a wide range of daytime shows.
Raoul A. Cortez had to work hard to persuade viewers to purchase a converter box, which was quite an expensive thing at the time (around $150 in today's money), in order to watch his station.
The financial difficulties that came with having a UHF station eventually led Cortez to sell KCOR-TV to a group of investors in 1961, including Mexican media billionaire Emilio Azcárraga Vidaurreta and Emilio Nicolas, Sr. The station's call signs were changed to KWEX under this new management.
With the League of United Latin American Citizens (LULAC), a significant national organization that promoted the civil rights of Mexican Americans, Cortez held a number of executive leadership roles.
Raoul A. Cortez presided over the Delgado v. Bastrop Independent School District case, which put an end to segregation against Mexican Americans in Texas public schools while serving as director for District 15, which included San Antonio, and as organization president for two terms in a row in 1948 and 1949.
Cortez was actively involved in assisting the larger South Texas community, especially by raising money to aid those harmed by the Rio Grande Valley floods in 1954.
Additionally, he collaborated on the binational "Bracero Program" with Mexican President Miguel Aleman and U.S. President Harry S. Truman to improve the situation of Mexican immigrant laborers.
On December 17, 1971, Raoul A. Cortez died in San Antonio, Texas. His wife Genoveva Valdés Cortez, son Raoul Cortez Jr., and daughters Rosamaria Cortez (Toscano) and Irma Cortez (Nicolas) all survived him.
For his contributions to Latino rights in the USA and Hispanic broadcasting, Cortez was honored with various awards and honors.
In honor of his achievements, the city of San Antonio established the Raoul A. Cortez Branch Library in 1981.
The National Association of Broadcasters gave Nicolas and Cortez the NAB "Spirit of Broadcasting" award in 2006 in recognition of their pioneering work to introduce Hispanic programming to America.
The Medallas de Cortez was established in 2007 by the professional publication Radio Ink to honor excellence in Hispanic radio broadcasting.
Cortez and KCOR were included in the 2015 exhibit American Enterprise at the Smithsonian's National Museum of American History in Washington, D.C.
On October 17, 2023, Google featured a Google Doodle on its homepage to celebrate Raoul A. Cortez's 118th Birthday.