Interesting Facts about Violet Pauline King Henry, the First Black Canadian Woman Lawyer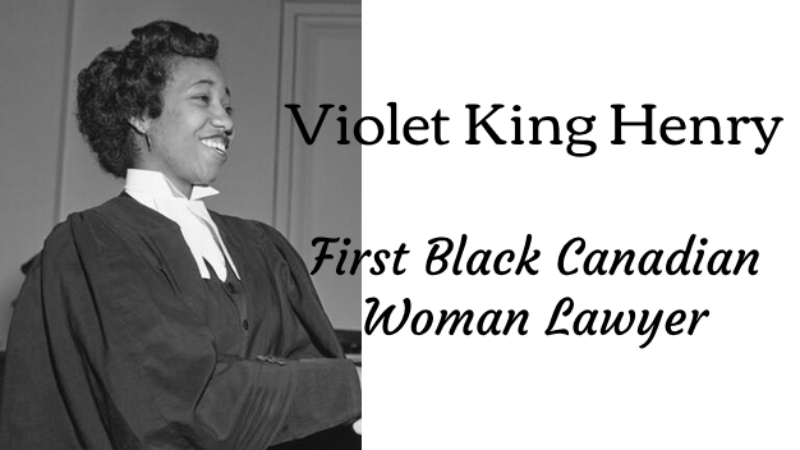 Violet King Henry, the first Black female lawyer in Canada, has been honored by Google with a Google Doodle on her 94th birthday on October 18, 2023. Shanti Rittgers, a guest artist, created the illustration for today's Google Doodle. King continues to serve as a role model for overcoming obstacles because she was a trailblazer in the legal industry and a leader in her community. Here are some interesting and amazing fun facts about Violet Pauline King Henry.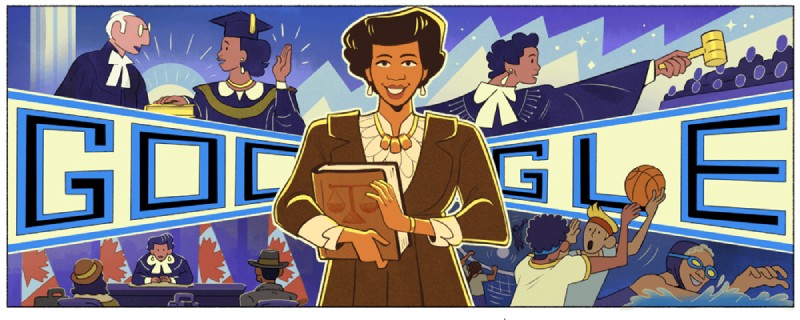 Who was Violet Pauline King Henry?
The first black woman lawyer in Canada, the first black law graduate in Alberta, and the first black person admitted to the Alberta Bar were all Violet Pauline King Henry. She was also the nation's first woman appointed to a senior management position with the American National YMCA.
Quick Look
Birth name: Violet Pauline King
Birth date: October 18, 1929
Birthplace: Calgary, Alberta, Canada
Died on: March 30, 1982 (aged 52)
Death place: New York, New York, United States
Famous as: Lawyer, Activist
Known for: First Black Canadian woman lawyer
25 Interesting Facts about Violet King Henry
Violet Pauline King Henry attended Crescent Heights High School, where she served as president of the girls association in grade 12 and declared in her yearbook that she would be studying criminal law.
As a student at the University of Alberta beginning in 1948, she became a member of the feminist Blue Stocking Club, which was modeled after the Blue Stockings Society. She also served as vice president of the Students Union and the Union's representative to the National Federation of Canadian University Students.
She took on the role of class historian in her final year and represented Alberta at the 1952 International Student Services Conference in Hamilton.
Violet Pauline King Henry taught piano to pay for her studies. King, an involved student, was one of only four students to receive an Executive "A" gold ring at Color Night, the university's annual celebration of student contributions to the university. The other three students were future premier Peter Lougheed, lawyer Garth Fryett, and future advisor to Pierre Trudeau, Ivan Head.
There were only three women in the 142-student class when Violet King Henry began her legal education. King earned a law degree from the University of Alberta in 1953, and she was admitted to the Alberta Bar in 1954.
Newspapers at the time, including The Calgary Herald, The Albertan, and The Edmonton Journal, prominently covered these accomplishments. King's accomplishments in the legal field were widely acknowledged as being profoundly historic in Canadian law.
As part of the Great Migration and to escape racist laws, African American farmers from Oklahoma relocated to Alberta in 1911, including Violet King Henry's father John, and his extended family. Southwest of Edmonton, in Keystone, Alberta (currently Breton, Alberta), they made their home. Although Clifford Sifton's plan had anticipated white settlers, they came to Canada as part of a Canadian government initiative to lure Southern US farmers to the Canadian Prairies.
John and Stella King, King's parents, relocated to Calgary in 1919, where her mother worked as a seamstress and her father as a porter.
Violet Pauline King Henry's father was one of many African Americans who worked as porters in Canada. Her parents were both well-respected leaders in the black community of Calgary.
When she graduated, the Brotherhood of Sleeping Car Porters, a significant figure in the civil rights movement, paid close attention to her accomplishments, and the vice president and president of the union traveled from New York and Detroit to Calgary to give her a presentation. She served as the Calgary Brotherhood Council's treasurer as well.
Violet King Henry worked as an associate for E.J. McCormick in Calgary's criminal law department. However, King did more than just write an article with E.J. McCormick; through her own great efforts, she also worked on criminal cases, representing clients in domestic violence cases, and was given five murder cases.
She successfully appealed an adjournment on behalf of a client she was acting for. King was notably involved in cases involving estate law. King spent many years practicing law and frequently discussed racial, gender, and inter-religious relations.
Around 1956, Violet Pauline King Henry relocated to Ottawa and began working for the federal government in a senior administrative position at Citizenship and Immigration Canada, where she was twice promoted.
Violet King Henry held office when Ellen Fairclough was appointed Canada's first female cabinet member and Minister of Immigration. By 1962, the Department had made significant strides toward eradicating racism and upholding the newly enacted Bill of Rights.
King immigrated to the US in 1963, taking on executive roles at the YW/YMCA in Chicago, Illinois, and Newark, New Jersey, where he gained notoriety for assisting African Americans in finding work.
Violet Pauline King Henry was the first woman to be named to a senior management position with the American National YMCA when she was named Executive Director of the National Council of YMCA's Organizational Development Group in 1976.
Godfrey C. Henry, a Trinidadian-American and graduate of the Graduate School of Political Science at Columbia University, and King were married in 1965. They resided in Newark, New Jersey. Daughter Jo-Anne Henry, King Henry's lone child, was born in 1966.
Violet Pauline King Henry died of cancer in 1982 in New York City at the age of 52.
For her efforts in advancing the rights of women and minorities, she was honored with induction into the YMCA Hall of Fame in 1998.
In 2017, filmmaker Cheryl Foggo's documentary Secret Alberta: The Former Life of Amber Valley included a segment on King, who served as a bridesmaid at Foggo's mother's wedding.
The Federal Building Plaza in Alberta was formally renamed the "Violet King Henry Plaza" in 2021 to honor King's contributions to Canada and activism in eradicating racial, gender, and systemic barriers.
Through the University of Alberta's "Violet King Henry Law School Award," a scholarship of $20,000 for Black students at the university's Faculty of Law, King is still recognized in 2022 for her exceptional work and contributions to Canadian law and Black education in Canada.
Violet King Henry is remembered for her courage in overcoming discrimination against people of color in society and the workplace throughout her career and in her speech at the Beta Sigma Phi Sorority Banquet.
King achieved an excessive amount of things that were thought to be out of reach for Black women.
On October 18, 2023, Google featured a Google Doodle on its homepage for celebrating Violet King Henry's 94th Birthday.