Benedict Sandin: Google Doodle celebrates the 102nd birthday of Iban ethnologist and Curator of the Sarawak Museum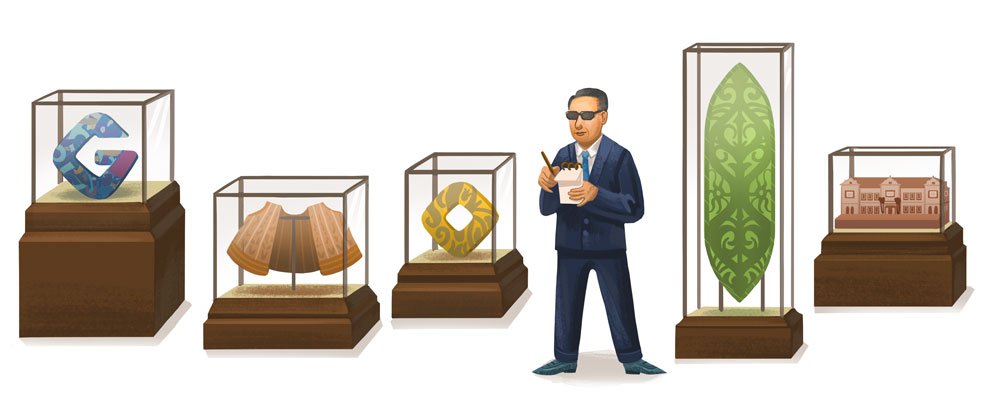 Google Doodle celebrates the 102nd birthday of Iban ethnologist Benedict Sandin, who served as the Curator of the Sarawak Museum in Kuching in Malaysia, on October 18, 2020.
Who was Benedict Sandin?
Born as Sandin Anak Attat on 18 October 1918 in Kerangan Pinggai in Sarawak, today a state in the country of Malaysia. He was a folklorist, ethnographer, and historian. He likewise served as a Government Ethnologist to the Government of Sarawak.
Benedict Sandin's dad first acquainted him with the poetic Iban language, which Sandin proceeded to master and champion.
In 1941, Benedict Sandin started work in the Sarawak civil service, and his gift for writing inevitably prompted a task as the editor of Pembrita—the first news publication in the Iban language.
Benedict Sandin's articles pulled in the consideration of the Sarawak Museum's curator, who enlisted him to join the museum's staff in an exceptional post in 1952.
Before long, Benedict Sandin was acknowledged to an UNESCO partnership program in New Zealand, through which he studied museum techniques and anthropology.
Benedict Sandin got back determined to chronicle the Iban history, culture, and language by engrossing and recording the intelligence of local genealogists, minstrels, and historians.
As a demonstration of Benedict Sandin's priceless ethnographic accomplishments, he was named the Curator of the Sarawak Museum and Government Ethnologist in 1966, a position he held for the majority of a decade.
Benedict Sandin died on Aug 7, 1982, at the age of 64. He was buried in an old Iban cemetery in Batu Anchau, downstream from the Paku river, 2km from his birthplace.
On 18 October 2020, Google Doodle celebrates Benedict Sandin's 102nd birthday to honor his contributions to saving the Iban people's native heritage in Sarawak.
Google doodle highlights Benedict Sandin in a suit with a five o'clock shadow and sunglasses with a dark stubble surrounded by Sarawakian artifacts.