Billboard Chart History of Singer-Songwriter John Prine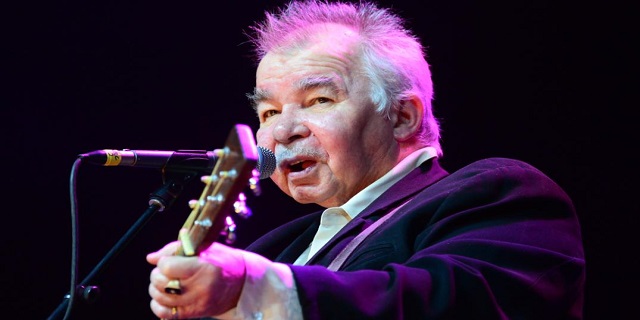 John Prine was a country-folk music icon whose intelligent and heartfelt songs of love, protest, and social commentary helped shape a generation of songwriters. For about 50 years, John Prine's catalog had a marked effect on the Billboard 200, where the singer-songwriter, who died Tuesday, April 7 at age 73, first charted in 1972.
That is the point at which his presentation self-titled album, released a year sooner, bowed at No. 156, on the chart dated Feb. 26, 1972. After seven days, the LP, which highlights such John Prine classics as "Angel From Montgomery" and "Sam Stone," peaked two spots higher, at No. 154.
All things considered, the seeds were planted for John Prine's lengthy history on the Billboard 200, one that incorporates 15 entries, almost 50% of which charted during the '70s. John Prine was nominated for best new artist at the 1973 Grammy Awards, and Common Sense became his first full-length to the top within the Billboard 200's upper half, coming to No. 66 in May 1975.
After six albums during the '70s, John Prine released three during the '80s and four during the '90s (including a holiday LP) and, starting with 1974's Aimless Love, his output was frequently released independently through his own Oh Boy Records.
In 2005, with Fair & Square, which won for the best contemporary folk album at the Grammys the next year, John Prine at long last surpassed Common Sense's Billboard 200 peak, bowing and peaking at No. 55. It additionally denoted his first time in the Billboard 200's top 100 since Common Sense almost 30 years sooner.
From that point, each John Prine album that arrived at the Billboard 200 peaked inside the top 100. For Better, Or Worse brought the first top 40 visits for the troubadour, hitting No. 30 in October 2016. With his latest release, The Tree of Forgiveness, John Prine earned his first top 20, top 10 and top five placement, as the album debuted and peaked at No. 5 in April 2018.
Starting in the late '90s, John Prine additionally started arriving at the Top Country Albums chart, acquiring a pair of No. 2-topping titles (For Better, Or Worse and The Tree of Forgiveness), and upon the production of the Americana/Folk Albums count in 2009, John Prine racked up four top-five entries, including two No. 1s (In-Person and On Stage and The Tree of Forgiveness). On the Top Rock Albums chart, he came to No. 2 with The Tree of Forgiveness.
While he hasn't yet made a Billboard songs chart all alone, covers of John Prine's material have shown up, including Zac Brown Band's rendition of "All the Best," which hit No. 19 on the Country Digital Song Sales count in May 2017.
Until this point, John Prine's catalog has been streamed 257.5 multiple times in the U.S., and he's earned 3.6 million proportionate album units, to a great extent through album sales, as indicated by Nielsen Music/MRC Data.
John Prine passed on of complications from COVID-19. His wife Fiona likewise tested positive for the virus on March 19, and John Prine himself was hospitalized with symptoms on March 26.