BioNTech agrees to buy UK artificial intelligence startup InstaDeep in its biggest-ever deal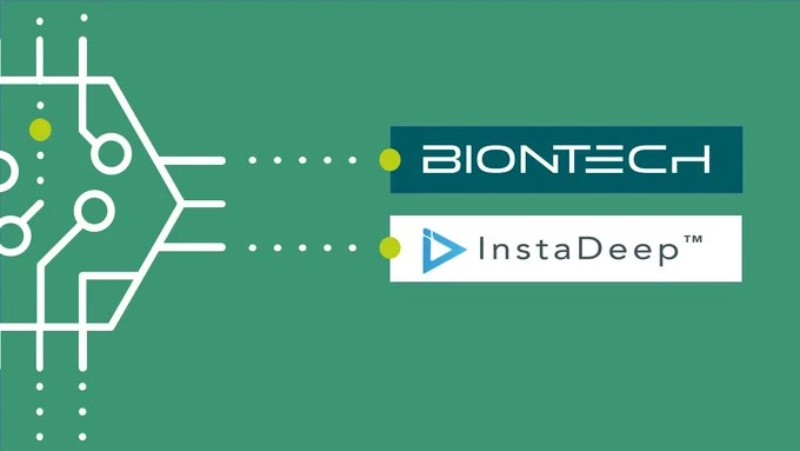 As the German company expands beyond the Covid-19 vaccine that transformed its fortunes, BioNTech has agreed to buy UK artificial intelligence start-up InstaDeep for up to £562 million in its biggest-ever deal.
The biotech company is attempting to use machine learning to enhance the drug discovery process, including the creation of individualized cancer treatments for each patient.
The partnership with London-based InstaDeep, which lasted for a number of years, resulted in the development of an early warning system for predicting potential Sars CoV-2 variants in the future. Last year, BioNTech participated in InstaDeep's £100 million fundraising round.
BioNTech's chief executive, Uğur Şahin, stated that the German pharmaceutical company had been concentrating on the development of personalized immunotherapies, or drugs that harness the immune system's power, since its inception.
"The acquisition of InstaDeep allows us to incorporate the rapidly evolving AI capabilities of the digital world into our technologies, research, drug discovery, manufacturing and deployment processes," he said. "Our aim is to make BioNTech a technology company where AI is seamlessly integrated into all aspects of our work."
Artificial intelligence's potential to expedite the time-consuming and costly process of discovering new drugs is attracting more and more attention from pharmaceutical companies. Although an acquisition is uncommon, Sanofi and Bristol Myers Squibb are among those that have formed partnerships with AI-focused startups.
BioNTech is reinvesting the majority of the proceeds from its bestselling Covid vaccine, which it developed with Pfizer, in its original goal of reshaping the treatment of cancer. Until now, its acquisitions have been minor add-ons worth less than €100 million. BioNTech's cash and cash equivalents totaled €13.4 billion at the end of the third quarter.
To acquire the remaining InstaDeep shares, the German drugmaker will pay approximately £362 million in cash and shares. Up to £200 million in performance-based milestone payments will be available to InstaDeep shareholders.
InstaDeep was established in 2014 with the intention of developing products using artificial intelligence for businesses. It has offices in Paris, Tunis, Lagos, Dubai, and Cape Town in addition to its London headquarters and 240 employees.
BioNTech has already benefited from the AI company's assistance in improving its algorithm for selecting the parts of a tumor to target for the most effective therapy. According to Karim Beguir, InstaDeep's chief executive officer and co-founder, the two companies shared the same "culture of deep tech innovation and focus on positive human impact."
"Together, we envision building a world leader that combines biopharmaceutical research and AI with the aim to design next-generation immunotherapies that enhance medical care — thus, helping fight cancer and other diseases," he added.
The agreement comes a week after BioNTech and the UK government agreed to enroll up to 10,000 patients in clinical trials for so-called cancer vaccines, which aim to instruct a patient's immune system on how to tackle tumours.