Breathwork Instructor Certification by SOMA Breath Produced over 1100 instructors globally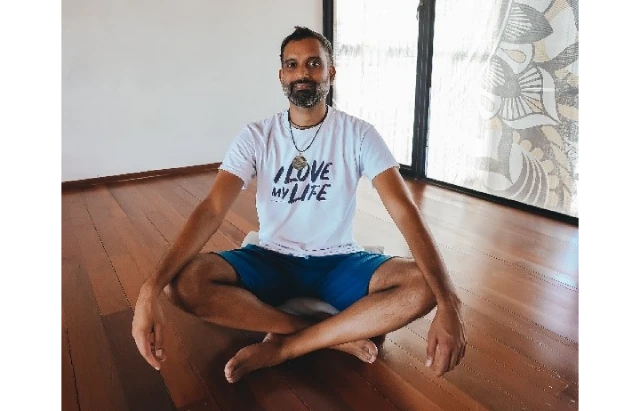 Niraj Naik had few options when faced with an autoimmune disease, ulcerative colitis: switch to experimental drugs or have his colon surgically removed. Not wanting to try either of the two, he set out to find an alternative cure. This quest led him on a healing journey comprising Ayurveda, Pranayama, self-hypnosis, NLP, music, yoga, and meditation. By returning to ancient paths of wellness, Naik was able to create a healthy union between the mind and, the body. After spending a year housebound by the disease, he was finally returning to full health. Healing himself, he was inspired to combine everything he had learned into a method, and this is how SOMA Breath was born. Today it's a global school of breathwork that has certified over 1,100 instructors worldwide.
Niraj Naik created "the 21-Day Awakening Protocol", his signature SOMA Breath course, for anyone interested in health optimization, fun holistic way to wellness, and natural healing.
"With schools like SOMA Breath, anyone can reclaim their right to wellness—one breath at a time. Most importantly, people can now be empowered to take charge of their health by learning how to balance ancient healing wisdom with the evidence of modern science," says Niraj Naik, founder of SOMA Breath.
SOMA Breath is also a unique organization. Although there is still room for growth and improvement, the school was able to produce over a thousand certified instructors all around the globe, who work independently, conducting businesses of their own. These specialists are versatile in the way they pursue life, some work from home while raising their children or working towards their passions, others travel around freely. Moreover, while some choose to do it full-time, others do it part-time and guide clients who are looking for ways to improve their mental, spiritual, and physical state. Together, the instructors and the team have impacted and inspired over a million lives through online and in-person events, retreats, workshops, and even breath festivals. Furthermore, because SOMA Breath is all about tailoring the process to the individual's comfort and journey, the instructors are trained to be adaptable and innovative enough to combine SOMA Breath techniques with any other modality, such as hypnotherapy, NLP, or others. The community thrives on and is full of creativity – instructors offer unique combinations of SOMA Breath core techniques with their choice of healing modalities.
Niraj Naik believes in knowing oneself and exploring one's own strengths. He believes having a team that supports your vision and is ready to aid you in your journey will lead to fulfillment and success. We wish the entire team of SOMA Breath an exciting and successful journey.