Cannabis investment: North America is the biggest seller of medical cannabis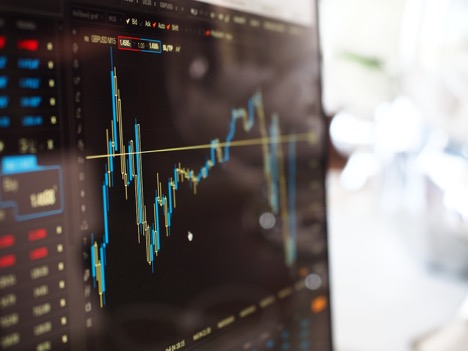 As North America dominates the global medical cannabis market, companies such as Veritas Farms Inc. (OTC: VFRMD) are set to prosper
The global medical cannabis market is expected to reach USD 56.70 billion by 2026. The increased use of cannabis products to control the symptoms of various diseases is expected to fuel the demand for medical cannabis in the coming years. Cannabis is effective in the treatment of chronic pain, one of the major diseases affecting a large part of the American population. According to the National Health Interview Survey, more than 20 million people suffer from pain every day in the United States, with a high economic burden in terms of chronic pain. Medical cannabis should offer positive interventions to overcome pain. In addition, an increasing number of countries adopting bills to legalize marijuana for medical purposes are expected to stimulate market growth in the near future.
Ongoing research on the development of strains of cannabis with the highest medical value has attracted a large population of potential patients. In addition, various companies are focusing on partnerships to develop their activities and penetrate new markets. For example, in 2018, WeedMD partnered with Technion-Israel Institute of Technology on the cannabis database project. The collaboration will focus on cannabinoid and terpenoid profiles of Weed® cannabis strains. In 2017, Oxford University announced its partnership with Kingsley Capital Partners to develop marijuana-based therapies for the treatment of cancer, pain and many other disorders. These research initiatives are expected to change society's perception of cannabis and reduce social stigmatization.
In terms of medical treatment indication, the use of cannabis for pain management has dominated the global market, contributing more than 60% of sales and is expected to maintain its dominant position by 2026. A large number of chronic pain patients opting for medical cannabis is expected to stimulate the growth of the segment in the coming years. In addition, cannabis has shown positive results in the management of neurological diseases such as epilepsy, Parkinson's disease and Alzheimer's disease. The relaxing properties of the CNS of the chemicals in marijuana have been proven to reduce seizures. Similar research results are expected to lead to new patients consuming cannabis.
In terms of regional demarcation, North America has dominated the global market and is expected to remain in control throughout the forecast period. The United States and Canada are the main countries where medical cannabis is legalized and have a large number of users.
In the U.S. cannabis companies like Veritas Farms Inc (OTC: VFRMD), a successful producer of CBD products, show the potential of the market. The company produces a full spectrum of hemp oil products with naturally occurring cannabinoids, on its own 140 acre industrial hemp farm and production facility located in Pueblo, Colorado.
Since 2015, when Veritas Farm was founded, the company experienced impressive growth. In Q2 2019, Veritas generated more than $2.9 million in total revenue and that is a 500% increase since Q2 2018. Their gross profits reached $1,523,413 and thanks to great results, they managed to reduce the liabilities by over $1.3 million.
The high level of awareness about the medical benefits of cannabis in disease management will stimulate the market, and cannabis companies, like Veritas Farms, might soon become key players. That's why now is the perfect time for investors to carefully analyze the market and invest in the sector.