European Cannabis Legislation Could Create Incredible Opportunities for investors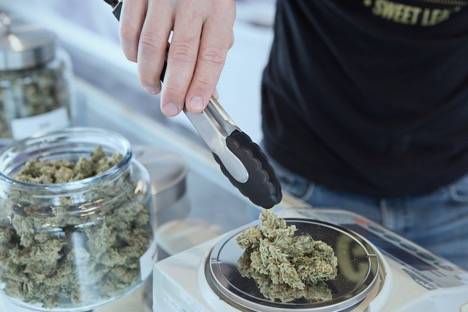 Latvia is poised to legalize medical marijuana over the coming few years and European focused cannabis companies like World High Life Plc. (NEX: LIFE) are poised to benefit.
According to the survey conducted by the SKDS sociological agency, support for the legalization of marijuana use in Latvian society continues to grow. This comes off the back of the news that the European legal cannabis market is predicted to be the largest in the world within a decade.
In June this year, residents of Latvia were asked to answer the question of whether marijuana use in Latvia should be legalized. And the majority, 78%, of respondents said that it is not worth it. However, the number of people in Latvia who hold such an opinion is gradually decreasing every year. The greatest resistance to the legalization of marijuana was recorded in 2014 when 87% of the population voted against this idea.
Despite opposition to recreational cannabis Latvia is following the rest of Europe and making steps to legalize medical marijuana. Last autumn, the Lithuanian parliament approved a proposal to use cannabis in medicinal products. As of 1 May, cannabis can be used for medical purposes by Lithuanian patients with multiple sclerosis, severe form of epilepsy, HIV or AIDS, and cancer.
Legalization gains pace, but only for medical use
Currently, medical marijuana is recognized in 25 states of the United States, Israel, Canada, the Netherlands, Australia, and Poland. The first cannabis clinic in Europe was opened in the Czech Republic. In Ukraine, according to the Ukrainian Association of Medical Marijuana, 2 million people, including 20 thousand children, are in dire need of medicines based on cannabinoids. These are those who suffer from complex forms of epilepsy, cancer, post-traumatic stress disorder, and other severe disorders.
Dmitry Isaev, a well-known neurophysiologist, and candidate of biological sciences went to the Arab Emirates to study the hemp's healing properties and conduct experiments with it.
– Drugs are more a political term than a medical one," said Dmitry Isayev. – "We are talking about addictive substances. So, addiction is tens of times weaker than alcohol. It stands in the same row as coffee. Only large amounts of caffeine can kill you, and cannabis has no lethal dose."
This British company World High Life PLC (NEX: LIFE) is one of the companies benefiting from relaxed attitudes towards weed. WHL is aiming to become the world's leading CBD and medicinal cannabis player by the acquisition of the most promising UK and European companies. WHL has recently moved to acquire UK's leading CBD company Love Hemp Ltd. in a transaction involving all shares valued at 9 million GBP. Love Hemp produces a variety of CBD products such as sprays, vapes, oils, edibles, CBD-infused beverages, and cosmetics, and sells its products in 1,200 UK high street stores. Additionally, they have agreements with big companies such as Boots, Tesco, Superdrug and Sainsbury's.
According to the doctor, there is no difference between "medical" and "non-medical" marijuana. All varieties with larger or smaller quantities and different types of cannabinoids can be used in medical practice, depending on the disease. The only exception is technical hemp, which is used to make fabrics, footwear and biofuels.
– By "medical," we mean medicines – extracts, extracts, hemp pills – that are prescribed by the doctor and taken under his strict control," said Isayev. – Unfortunately, in Ukraine, patients have to turn to the "black market", which means that there is no need to talk about any control or guarantee of the quality of the substance used. People may be able to sell smuggled drugs with high chemical content or slip in technical hemp.