Interview with Preeth Pandalay – Asia's Leading Agile Coach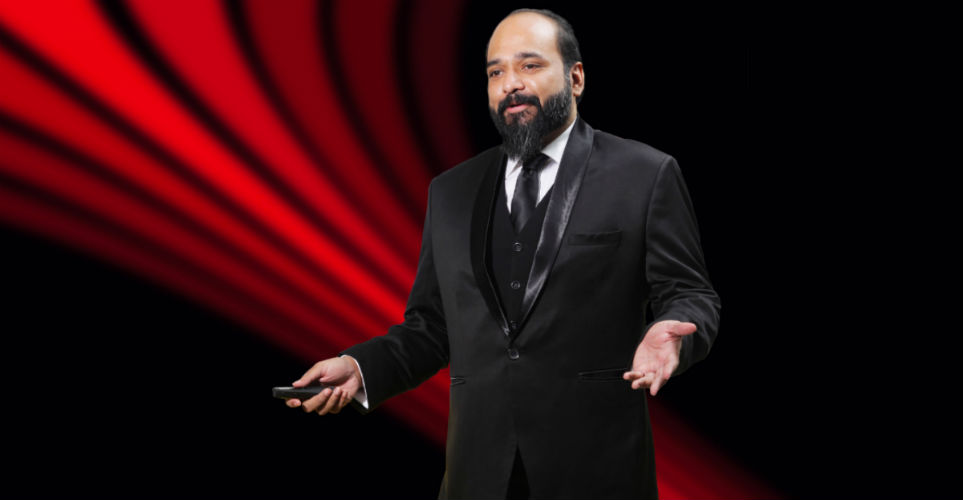 Hello Preeth. It's an honor to interact with you and know more about the world of agile from Agile Guru himself. First things first, our readers would definitely want to know more about you. So, before moving ahead, please tell us about your journey as an agile coach? Has it been tough or smooth sailing?
[Preeth] Thank you very much for the kind words, and I am mighty thrilled about being interviewed by timebulletin.com. Guru, I feel is a loaded term and so I would prefer to call myself as a pragmatic agile practitioner who gets to learn every day. To give you a quick rundown about myself, I am an executive turned coach with 20 years of learning and I now train, consult and coach organizations to be agile and more importantly to stay agile.
My pragmatism finds its root in my diverse experience at various leadership positions including the one where I relied on Agile practices to successfully deliver the timely and quality releases for an $8 billion company and my early work as an engineer in teams that leveraged the values of XP practices.
My learning and experiences of agile transformation as a team member helps me connect and relate with the teams I coach, providing a unique vantage and an edge to my coaching which is a blend of listening, training, consulting, hands-on application and facilitation. 
I work with the leadership teams to collaboratively explore the best approach, empower the teams, enable the roles, and transform the practices based on known agile frameworks, scaling frameworks and various practices out there today through constant use of inspect & adapt to be sustainable and self-evolving.
Was it smooth sailing? Not really, but my journey so far has been everything but boring. I get to interact with about 100 people every month, ranging from senior executives to interns. Imagine the amount of learning that provides me.
Well, you being in the industry for so long, must be aware that there are people who are absolutely unaware of the world of agile and the ones who know about it but are not fully aware of the world of agile. So, how would you demystify the world of agile to those who are new to this or are not completely aware of it? 
[Preeth] The world that we live in today is very different from the one that we experienced say 8 to 10 years ago. We are living in a knowledge era defined by creative economies and disruptive markets. The term VUCA, short for Volatile, Uncertain, Complex and Ambiguous is mainstream for business as it is has been for military and other defense organizations. Agile is the ability of organizations to respond to fast-paced changes and thrive in such an uncertain and turbulent environment. Agility is an organization's ability to continuously explore the uncertainties and keep adapting itself.
Is agile only for software companies? If not, are there any differences between an agile company and a non-agile company? Also, how can one differentiate between the two an agile company and non-agile company?
[Preeth] The term agile was popularized by the software industry but no, Agile is not just for software companies. Today with the average life expectancy of a S&P 500 company is down from 65 years in the late 1950 to less than 15 years and fast declining, being agile is the need rather than a choice. Being agile is an organization's response, the requisite paradigm shift, to manage the volatility and uncertainties it faces. It's developing your capability to thrive in a complex and ambiguous market. So an agile organization will have happy customers, engaged employees and increasing profitability. What I see today as a differentiator between an agile and a non-agile organization is their approach. An agile organization is one which understands that to be successful, changing your way of working needs to be augmented with new ways of engaging your customer and employees along with new ways of measuring success. One that has updated not just its execution framework but also its decision-making framework.
Well, I am always curious to know, and I am sure readers will also be equally curious to know…. Are the responsibilities of agile team different from the ones who are working in a non-agile set-up? And can this difference affect the overall growth or the revenue of the company?
[Preeth] Yes, the responsibilities of an agile team are very different from that of non-agile teams. Unlike the non-agile teams where the work is pushed on to them and are controlled and commanded by their supervisors, the agile way of working is about defining small pieces of work, achieving them and validating & improving the generated value and also the way it was created. In other words, small self-organized teams working in an iterative & incremental fashion with constant customer interaction with a goal of generating more value with less work. 
To be able to do this, the agile teams need to be empowered and enabled. They need to be ably supported with an apt purpose, requisite autonomy and sufficient inspiration. This calls for a change in management strategies as well.
When implemented right, this deliberate focus on value delivery tightly coupled with quick & multiple feedback loops, the organization is definitely poised for unprecedented all-round growth. Engaged employees delivering quick high-quality deliverables can only mean one thing – a learning and adapting organization, exploiting uncertainties and delighting their customers by providing them with competitive advantages. So yes, agile does have a positive impact on the overall growth and revenue of the company.  
Our readers definitely love to read and know more about subjects like this. Lastly, I would want to ask… What would you suggest or advise those who are confused about the world of agile and are not able to decide anything?
[Preeth] This is an interesting question. The notion of transforming to agile needs to move away from that of a destination to that of a continuous journey of learning and adapting. It is not a project or an initiative but rather a new way of thinking and a new way of working based on continuous inspection and adaptation. Agile is just a means to transform an organization that is nimble enough to respond to change. In my experience, I have found starting with an introspection to understand and prioritize the current business problem then setting a goal helps build alignment and also provides a reference point to constantly inspect & adapt a good starting point. It definitely helps if you can arrange a site visit to an organization similar to yours where agile has been implemented and has helped them succeed. Attending conferences, meetups could also help. A word of caution – never miss out on the holistic and an empirical approach to transformation.

Preeth Pandalay Official Website: www.preethpandalay.com