Travel to the Airport in Style: How to jet off in style without blowing your holiday budget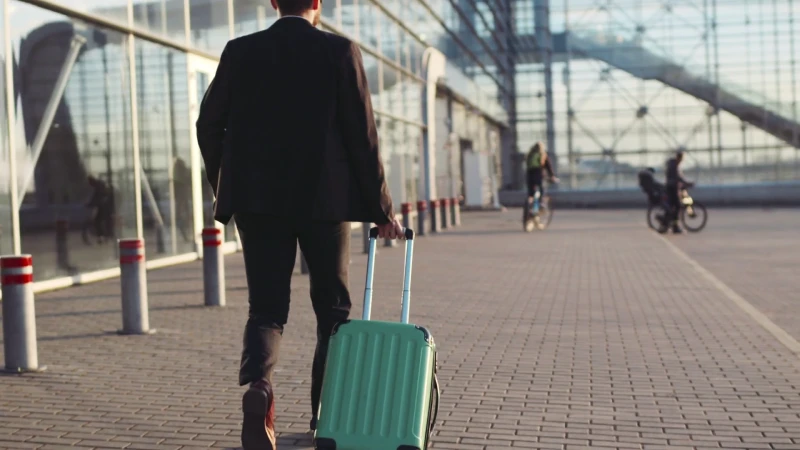 Are you lucky enough to be jetting off for a holiday soon? Before booking your flights, get information on whether you need your visa; for example, if you are a US citizen and planning to go to Umrah, you must get your Saudi Arabia Umrah visa. Wherever you're headed, the airport is often the least exciting part of the holiday – unless you have cash to splash on a first class experience. But with these tips, you can enjoy the VIP treatment before you've even left the tarmac – and all without breaking the bank.
Limo Rental
You might think that chauffeur limo hire is a luxury far outside your price range, but you'd be wrong. If you're travelling to the airport with a group of people, hiring a limousine to take you there can be a surprisingly affordable choice. So why not start your holiday the way you mean to go on, and relax in comfort as your experienced driver whisks you off on the beginning of your adventure?
Airport Lounge
Although most business and first class lounges are only accessible to those with a corresponding ticket, many airports also boast a choice of pay-in-advance and pay-at-the-gate options. With an airport lounge, you'll enjoy a place to relax away from the crowds, along with added extras like complimentary drinks and food – ideal for kicking things off like a real VIP.
Priority Boarding
Again, priority boarding is something that is included as standard with the more expensive ticket brackets. However, it's also a feature that regular travellers can choose to fork out for – and it's often worth the comparatively small expense. In fact, for a relatively small fee you can skip the queue at the boarding gate and have plenty of time to settle into your seat before takeoff. As a bonus, you'll often get extras like extra baggage allowance too.
Airport Deals
If you're not making use of an airport lounge before flying, spending hours waiting around can be an expensive pastime. And even if you're not splashing out on quality dining, even a basic fast food meal for the family can really add up. To make sure that you can treat yourself without blowing a hole in your budget, browse what airport deals are available beforehand. With popular airports like Gatwick and Heathrow there are even apps that you can download, giving you access to deals on the finest food and drink offerings. So get clued up, and you can dine like a king.
Top 10 Busiest Airports in the UK
Rank
Airport
Total Passengers
Total Passengers
Total Passengers
2017
2018
Change in
2017/18
1
London-Heathrow
78,012,825
80,124,537
2.70%
2
London-Gatwick
45,556,899
46,086,089
1.20%
3
Manchester
27,826,054
28,292,797
1.20%
4
London-Stansted
25,904,450
27,996,116
8.10%
5
London-Luton
15,990,276
16,769,634
4.90%
6
Edinburgh
13,410,343
14,294,305
6.60%
7
Birmingham
12,990,303
12,457,051
4.10%
8
Glasgow
9,897,959
9,656,227
2.40%
9
Bristol
8,239,250
8,699,529
5.60%
10
Belfast-International
5,836,735
6,268,960
7.40%
The above is a list of the 10 largest UK airports by total passenger traffic in 2018, from UK CAA statistics. Information source: Wikipedia