CBSE 12th Topper Karishma Arora: 'Did Not Expect To Become All India Topper'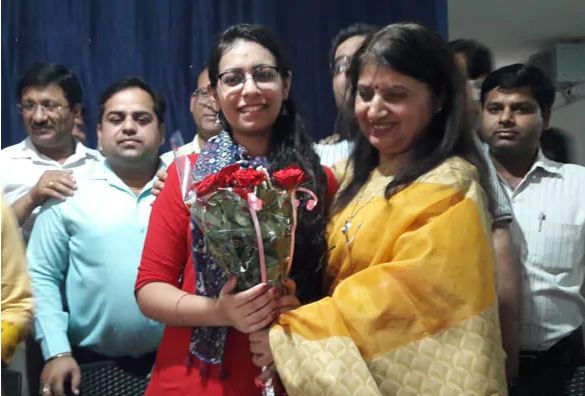 "I worked hard and expected good result, but becoming All India Topper is beyond my expectations," said Karishma Arora, CBSE 12th topper, when tested about her newly discovered achievement in the board exams. Karishma Arora is a student of S D Public School, Muzaffarnagar, and is one of the two students who have figured out how to score 499 out of the total 500 marks in CBSE 12th board exams. The other All-India topper is DPS Ghaziabad student Hansika Shukla.
Karishma is an Arts stream student who depended on self-study to get ready for board examinations. She additionally disclosed to NDTV that she avoided social media in the months paving the way to the board exams.
The performance of students in Board exams has improved possibly this year. In contrast with a year ago when 83.01 percent students go in the 12th board examination, this year 83.40 percent students have passed.
The quantity of students in the toppers' list has likewise expanded. In 2018, there were 9 students in the top three list and the number has expanded to 23 this year.
The pass rate among boys and girls has likewise expanded imperceptibly. The pass rate among girls is 88.7% instead of 88.31% a year ago and among boys, the pass rate for boys is 79.04% which is an improvement from a year ago's 78.99%.
The top three regions are Trivandrum with 98.2% pass rate, Chennai area with 92.93% pass rate and Delhi district with 91.87% pass rate.