Cesária Évora – Google Doodle Celebrates Cape Verdean singer Barefoot Diva's 78th birthday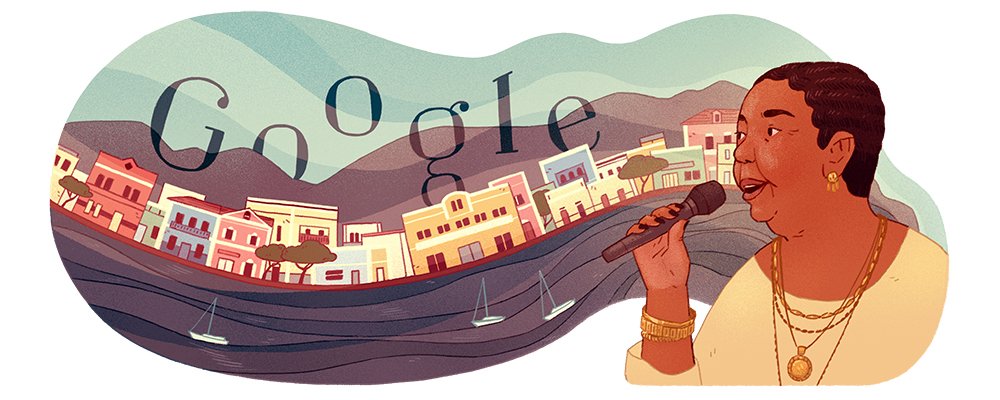 Google has made a mind-blowing doodle to celebrate the world-renowned Cape Verdean singer Cesária Évora' 78th birthday, who was extraordinary Cape Verdean vocalist and recording artist on August 27. Nicknamed the "Barefoot Diva" for performing without shoes, she was otherwise called the "Queen of Morna".
Google's doodle committed to Cesária Évora is designed so that appears the Queen of Morna is inebriating the individuals living in Cape Verde, however the whole world with her mesmerizing voice. Born on August 27, 1941 in Mindelo, São Vicente, Cape Verde, Cesária Évora was the cousin of another renowned Cape Verdean singer named Hermínia da Cruz Fortes (very prominent as Hermínia d'Antónia de Sal).
Cesária Évora was only seven years of age when she lost her dad, Justino da Cruz Évora, who was a part-time musician. Her mom Dona Joana was not able financially to support all her six children after her dad's demise and she was put in an orphanage at her age 10. A companion of her persuaded her to sing in a sailor's tavern when she was 16. Her strength was morna, the soul-filled national music of Cape Verde that got her numerous international crowds and Cesária Évora began winning numerous honors including a Granny Award.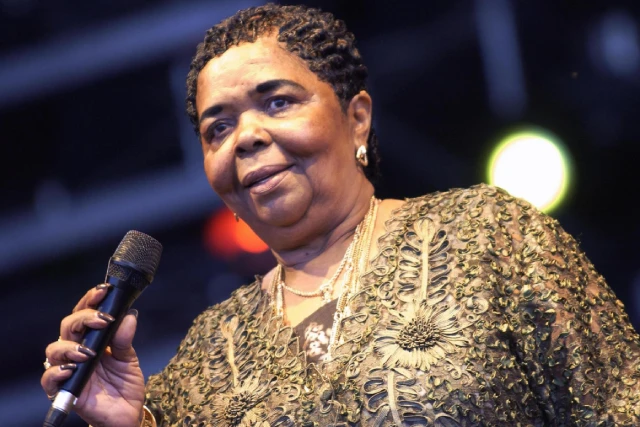 Cesária Évora got the nickname "Barefoot Diva" for performing without shoes. She initiated singing on Portuguese cruise ships during the 60s stopping at Mindelo including the local radio. Cesária Évora went to Portugal in 1985 after receiving an invitation from another her contemporary famous Cape Verdean singer Adriano Gonçalves (prevalently known by his stage name Bana). A renowned producer José da Silva perceived her ability in Lisbon and invited her to record in Paris. Cesária Évora recorded the track "Ausência" that was composed by Yugoslav musician Goran Bregovic. This was released as the second track of the soundtrack of the 1995-comedy-drama-movie "Underground" by Emir Kusturica.
Her fifth album titled "Cesária" was released on July 18, 1995. This album carried global acclamation and international accomplishment to her and made her the first Grammy Award nomination. Her album titled "Voz d'Amor" was awarded a Grammy in the World Music category in 2003. The "Voz d'Amor" album arrived at number 3 in Poland, the first Cape Verdean and West African artist to reach the Polish Top 10 charts and number 2 in the Billboard 200 World Albums Chart. Because of the achievement of this album, Cesária Évora became the first singer to win from Cape Verde and West Africa such esteemed award.
Cesária Évora was awarded for the last time at the 2010 Kora All African Music Awards for the "Merit of the Jury" for the second time. The incredible singer and vocalist passed on December 17 2011, at 70 years old in São Vicente in Cape Verde. Cesária Évora ndured respiratory disappointment and hypertension. The airport on her home island of São Vicente was named in her respect. Google pays tribute with a touchy doodle to such an incredible soul whose whole life was completely devoted to music.