Characterized by creativity & close attention to detail, Rajat Singla is making a mark in the digital marketing industry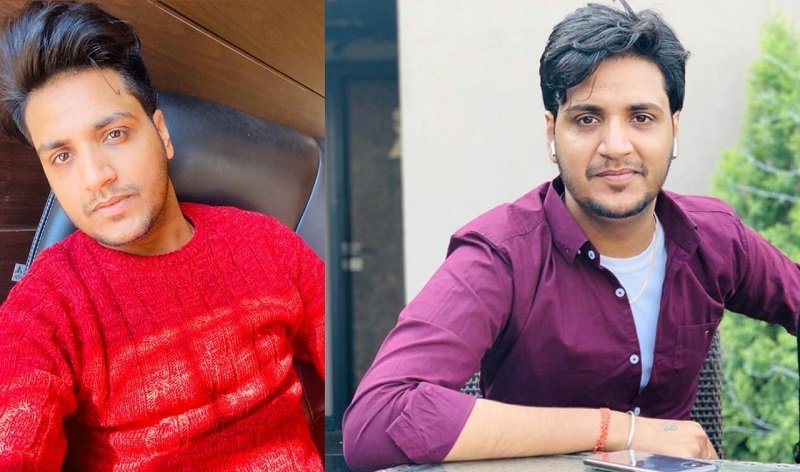 Hard work, creativity, efficiency, vision & determined efforts are primarily the main points that an individual should focus on for achieving the things an individual wants to in life. Nothing comes easy for people, be it anywhere, in career, in business or in the journey called life. But, it is the vigour, the strength of the mind & the passion that drives an individual towards the path to success.
Rajat Singla is a splendid example of one such individual who is setting the example straight to many people out there looking for the key to their success, especially to the younger brigade. Rajat today stands tall as a social media & a digital marketing expert who simultaneously also handles the business of import/export. He is an all-rounder who is managing the hat of a businessman with his varied talents & skills.
Hailing from Patiala, Punjab & born on January 8, 1991, Rajat had decided at a very tender age that he is going to step out in the corporate world & jump-start his career with something that could make him a successful entrepreneur. So, in 2005 he started his website named VIP Punjab for which the 15 year old Rajat not only made the website, but also designed it. After getting a degree in BA, Rajat knew that it was time to explore more opportunities & hence, he jumped into the field of digital marketing where he worked for many top names of the entertainment field to work for managing their reputation, increase brand awareness, & help in increasing the likes & followers on their social media platforms. With this, the 6 feet tall guy, launched his social media management & digital marketing company named "Shiraj Media Works" where he got the opportunity to work with multiple personalities from the television & the film industry both Hollywood & Bollywood & help them grow their online presence with expanding their follower base in the virtual space.
Before getting into social media marketing, Rajat ventured into import & export work where he dealt with PVC wall panels under his company named "Wall Decor". These products get imported from China & get exported to wholesale in India.
"Shiraj Media Works" of Rajat is a successful venture today because of the various techniques like celebrity management, brand & reputation marketing, PR work, social media marketing & management & several other digital marketing techniques that are used efficiently at the right time at the right digital space so that it can give the maximum fruits to the clients by expanding their reach in the online space & increasing their followers. Today, his company aims to grow in a metro like Mumbai & double its success by working even harder for the industry in the city.
There is so much inspiration that alone Rajat can give by teaching us that even when there are no opportunities in front of you, you can still go ahead & create one for you to start walking towards the path for achieving your goals in life.