Chef Michel Thomann: Cooking is an art and a chef is an artist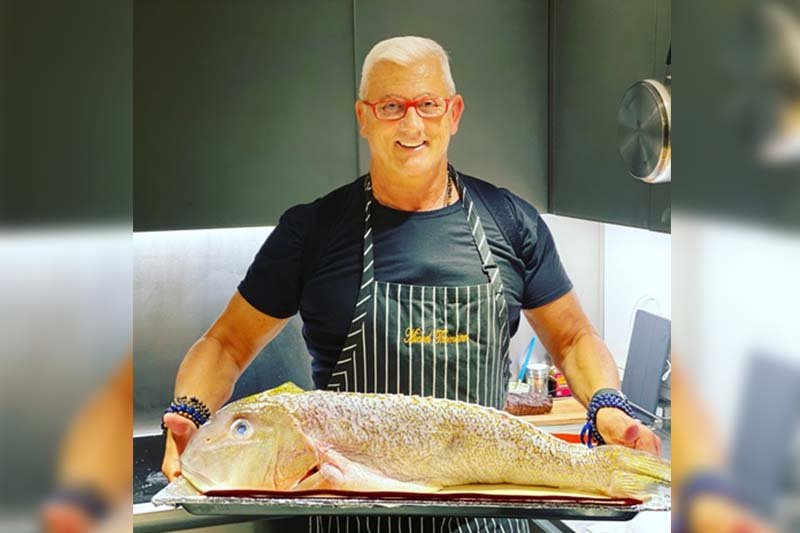 It's now easy to arrange fabulous dinners, party with friends and host great evenings, with business clients, without any stress or worries, by hiring a professional chef. They deliver wonderful and impressive meals.
Having over 40 years of experience in culinary art, which widely varies from catering to restaurants, I work as a private and head chef in different restaurants and parties. I am famous in France and the United States as a first-rate culinary master and known as the gourmet master. I have managed various events and shown my talent in culinary art and preparing delicious meals. Now I am a private Chef in Hampton, New York in the United States of America. Culinary art is always been a strong passion for me because it allows exploring creativity through art that an individual can enjoy. I have worked in France, Switzerland, and the United States with different people and different types of food. My experience with international restaurants and people has improved my culinary abilities which hopefully could help to establish your business or restaurant.
Being a professional chef, it is not good cooking only for yourself. Rather, the real joy is in cooking for others, it is the same as music. I worked with different restaurants as a head chef and just because of my hard work and talent; these restaurants won different awards like customer satisfaction awards, 4.8-star reviews on Google, Trip Advisor, and positive reviews by the French government. My restaurant has achieved many accomplishments, such as from 2015 to 2018 I was recognized as the top 1,000 world chefs by Chef Alaine Ducasse and the French government.
One of our favorite parts of the luxury yacht experience has to be food. You are lucky if you have Chef Michel Thomann as your private chef on a yacht. Following my degree in culinary school from Joseph stork in France, I worked for a long time in the luxury realm and eventually moved into yacht-based services all over the world. I am a master chef and an owner of Face restaurant in South Florida. I am still working on yachts as a private chef. I am officially an ambassador for Gastronomies foods in the world. In a yacht charter, a chef must be ready to cook all kinds of foods in the world for a range of guests having different allergies, likes and dislikes. I am always ready to prepare all the breakfast, lunches, and dinners and put my efforts to make my customer's dreams come true.
Whether it is French or American sustenance or Haute cooking style, nobody can serve better than Michel Thomann. One of the significant guidelines while choosing a private chef is that he or she can cook everything in your kitchen. This is the main thing that makes me different from other chefs. I can cook in any kitchen of my clients. The gourmet pro offers succulent and imaginative foods. I prepare my own specific blend of nouvelle and widespread cooking with the fresh and most regular ingredients for clients.
Being on a top in a worldwide culinary masters list, I am an originator of different firms and a private gourmet expert. The world of gourmet master with creative ability is the thing that makes me upbeat. My clients are continually perky when my prepared menu has been served. Whether it comes to blended beverages, business dinner, and nostalgic dinner menu, I have provided my best services to serve up the splendid treats to make the occasion more memorable. My clients recognize me for offering the right menu and make it more unprecedented. I am known for my distinctive style of dishes and the different administrations that I offer.
I am an experienced personal chef who provides complete service for corporate events and makes your special occasion more special. Each meal is planned to surpass the expectation that the client requests. I think I am individually a complete team that brings charm and adds some special moments to your party through my food and culinary art. I work like a magician and create magical taste in food that you can never forget. My delicious food smell creates a different environment. I can create elevated cuisine to complement your special events. I accommodate an array of event styles which are specially designed for my clients and integrate seasonal and local elements.
I have the capacity to serve all types of events. I am striving to bring your event up to the next level. You can rely on me to cover the needs of your events. I know the importance of commitment when it comes to providing my services for your special events.
I am always ready to provide my services with a solid reputation based on my experience and creativity in culinary abilities. I can bring meticulous dining and creative collaboration into your home for your friends and family.
Why go to a restaurant, when a chef comes to you. Choose me as your private chef or for your restaurants to get a range of pricing options. I am friendly, approachable and always ready to provide my best services to customers. I provide perfectly cooked and prepared meals by putting some extra effort into my experience. I know that healthy eating habits foster a healthy lifestyle in an individual. I know some technical points about preparing food and expert in culinary art. With a deep knowledge of cuisine, ingredients, and techniques, I always bring interesting recipes to the table, presents in a fun and friendly way.
I am good at preparing sumptuous meals that will without a doubt leave you wanting more. I will come up with a meal plan that works to achieve your goals. I always used a comprehensive evaluation to choose and design menu items to be executed. I know the values of your feedback and look forward to having a professional and friendly relationship with you. I addition, I have some extra interpersonal skills which are a very important ingredient to make your event more successful. My focus is on bringing personalized attention to every single client along with delicious food to surprise your guests, so they leave you looking like an entertaining genius.
Personal chef
I can create a menu, based on your preference, so you can enjoy the comfort of your home. I am providing my best private chef service which is geared towards giving my clients the best possible fine dining experience. You can hire me as a private chef for a day, a weekend or longer. I am available for a permanent position in your restaurant or for a short term basis. I can prepare gourmet meals for busy professionals, people hosting a house party, small special occasions such as birthday parties and corporate lunches. You can take my services as a private chef anywhere in your kitchen whether at home or yacht or anywhere else. I take the time to understand the requirements of my clients and prepare the ingredients with care. As result, my clients see a beautiful table and wonderfully presented meals with lovely service. You can sit back and enjoy a gorgeously presented culinary masterpiece.
At home cooking course
You can choose this option for a private cooking class and I will put together a tailor-made cooking lesson for you. I will teach you the cooking lesson and shares the secrets, passion, and history of the food culture. My theory is simple: I love my job and do it with pleasure and passion. That is the reason my clients are always satisfied with my services. I put so much effort and love in my cooking and teaching so you can easily pick some tricky points in cooking and be a professional chef. I design my menu and cooking classes with great care to meet the desires and wishes of my clients. Just give me an idea of what you would like to learn and then let me propose a program for you.
Cooking show
I can provide showcasing services in cooking shows which are Interactive and demonstrative. You can hire me to present your channel for cooking shows.
Culinary consultant
I realize the importance of privacy and can offer a more personal and discreet consultation regarding culinary art. You can hire me as a culinary consultant to help you with your restaurant. It will be a pleasure to visit your premises and carry out a complete assessment of your situation. I love to share my secrete tips with you. The only thing to keep in mind is the size of your kitchen for hosting any event. Just follow simple rules and my tips; you will get the best result. You can ask me anything, from tips on cooking to hosting a party.
Get in touch:
For more information please visit my website or Email me. You can also reach me on Facebook or Instagram.
Website: https://chefmichelthomann.com/
Email: [email protected]
Facebook: www.facebook.com/michel.thoman.7
Instagram: www.instagram.com/chefmichelthomann