Mikki Koomar Teams up with World's Biggest Infrastructure company CanBuild groups to Organize world's biggest Event in United Kingdom called Xtreme Excellence International Icon Awards Managed by Xtreme Entertainment Production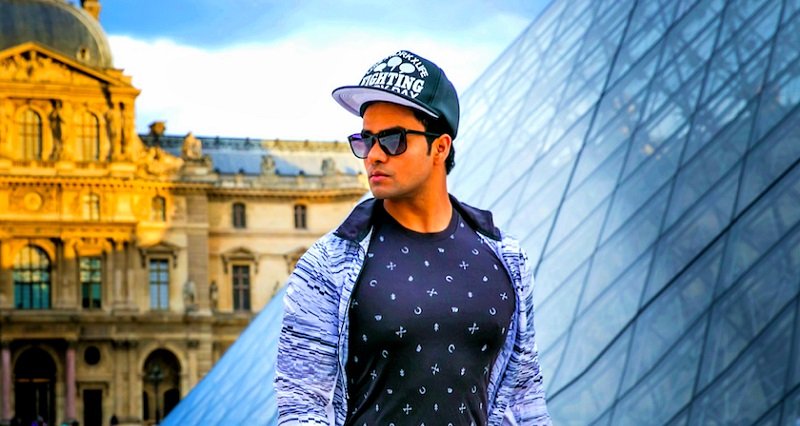 Mr. Mikki Koomar, who has represented India in 15 countries as International model, Brand Ambassador, Athlete, dance performer, actor such as PARIS, ITALY, ARGENTINA, GERMANY, BANGKOK, BRAZIL, USA. He has felicitated as Global Peace Ambassador Conferred by The DIPLOMATIC MISSION GLOBAL PEACE INTERNATIONAL ORGANISATION with UNITED NATIONS Sustainable development Goals SG and WORLD HEALTH ORGANISATION, and felicitated as World Peace Ambassador and WORLD AMBASSADOR for India's biggest Community Wockhardt Foundation.
He has been appointed as Peace Ambassador Conferred by World's one of the Biggest SPMUDA International Organization for Peace and Development, and Cultural Ambassador for the ROYAL HOUSE OF BALOI and Appointed as a Director at SPMUDA International Chamber of Commerce and Industry ,INC – Philippines.
Mikki Koomar is the Chairman, Managing Director at Xtreme entertainment production, which is registered with Indian motion pictures producers association of India since last 11 years. He is the official Partner of the VTCINE Digital – Agencia Nacianal do Cinema (BRASIL). He has worked as a producer with Brazilian film Production Companies.
Mikki Koomar has received India's prestigious and former Prime Minister Award called Rajiv Gandhi Global Excellence award from Official Rajiv Gandhi Foundation and INDIAN ACHIEVERS AWARD as an International Youth Icon of India Conferred by Member of Parliament, and Delhi BJP President Mr Manoj Tiwari at Constitution Club of India. And he becomes the OFFICIAL INTERNATIONAL YOUTH ICON OF INDIA.
He has been selected for former President Award called Bharat Ratan APJ Abdul Kalam Award 2020.
Now he is about to Organize the world's biggest event in association with CANBUILD Limited and Canbuild Groups Cimolai-RIMOND and Indian Partners RMR Internationals official Representative Mr Rocky Naik with Xtreme Entertainment Production and Youth Nexus Entertainment for historical event called Xtreme Excellence International Icon Awards which is going to be held in United Kingdom.
CANBUILD is an International construction company, formed in 1992, which specializes in fast track projects, utilizing prefabrication techniques across the globe, with project undertaken throughout South East Asia, the Middle East, USA, Europe and the United Kingdom.
The event called Xtreme Excellence International Icon Awards is about to felicitate the people who have been contributing in different fields in their life and nation building. It's a first time in the history of International event industry, that the whole world's known Business Tycoons, International films, fashion and Media industries People, Politicians, Global Citizens who Empower beyond all Boundaries, Cultural and Universal Global Peace Ambassadors, Eastern European – American Chamber of Commerce, Royal Families, Sports people, Bodybuilding People from Music, Arts, Education and Social Activist, Science and Technology, Traders, Architecture and Civil Engineering, Hospitality, Tourism and the Service Industry, Law, Law Enforcement, Public Safety, Corrections and Security, Manufacturing, Marketing, Sales and Services, Transportation, Distribution and Logistics, Computers and Technology, Health care and Allied Health, Communications, Information Technology, Agricultural food Scientist, Animal Breeder, Conservation Scientist, Environmental Engineer and Technician, Audio or Video Equipment Technician, Broadcast News Anchor, Camera Operator, Dance Choreographer, Fashion Designer, Journalist, Music Director, Singer, Photographer, Producer of Motion Pictures or Television, Web series for OTT Platform, Best OTT Platform, Public Relations Specialist, Radio and Television Announcer, Accountant or Auditor, Best Bank, Doctor, Chef, Video game Designer, Website Developer, Detective, Lawyer, Judge, Police Officer, Private Detective, Banker, Real Estate Company owner, Airline Pilots, Animator, Cartoonist, Diplomats, Ambassador of Countries, governors of Countries , Presidents of Countries, Prime Ministers of Countries, Spiritual Gurus, Consul General of the Countries, Representatives and Ambassadors from India, United States Of America, Russia, China, United Kingdom, Canada, Brazil, Germany, France, Spain, Italy, United Arab Emirates, Saudi Arabia, Japan, South Africa, Philippines, Singapore, Africa, Oman, Mexico, New Zealand, Australia, Thailand, Malaysia, Argentina, Greece, Morocco, Egypt, Belgium, Qatar, Macedonia, Turkey, Netherlands, Poland, Portugal, Hong Kong, South Korea, Switzerland, Sweden, Jordan, Ukraine, Finland, Indonesia, Colombia, Israel, Norway, Czech Republic, Denmark, Lebanon and more than 190 countries are coming together for this Historical event to honouring those who has Alchemized the world.