Firdaus brings Moroccan fashion and lifestyle to India with its launch event Read to know!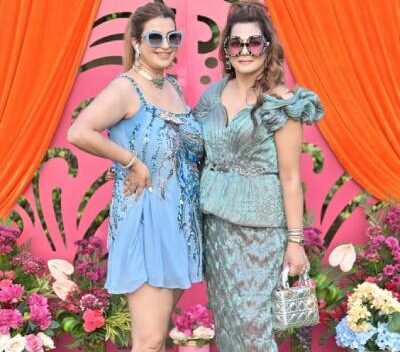 It's that time of the year when festivities in India continue one after the other. This is the time when shopping is more hectic rather than being therapeutic. During this time the well-curated shopping exhibitions come to the rescue of the shopaholics to tick off their checklist at one go. The best thing about exhibitions is that it has a variety of things to offer to the customers. On September 9, a fashion and lifestyle exhibition named Firdaus was held at DLF Promenade in New Delhi.
The launch event was a glitzy affair that saw many top-notch influencers and eminent personalities in attendance. Moreover, the chief guest at the event was Mrs. Karmia Kadiri, spouse of Mohamed Maliki, Ambassador of His Majesty the King of Morocco to India. Firdaus was curated by Mrs. Swati Suri and Mrs. Vineeta Narang who made the launch event lively by giving the guests an experience of Moroccan culture and lifestyle.
Besides this, Firdaus had diplomats and officials of the embassy of the kingdom of Morocco in India. Mrs. Swati and Mrs. Vineeta made sure that this event was a cherishing experience, thus establishing Firdaus as an emerging platform for businesses to endorse different products and services. Not just this, social media personalities including Leena Bhushan, Ankita Rai Tiwari, Gopika Midha, Nikhita Tandon, Harpreet Suri and Pooja Gogia made their presence felt at the grand launch event.
The style director of DLF, Bhavna Singh was also seen at the exhibition. Be it the ambience, culinary or the live performances, the launch turned out to be a mesmerising affair for the audience. Firdaus has given a platform for businesses to endorse diverse products and services. Along with it, the exhibition had apparel, jewellery and other fashion and lifestyle products and services to showcase to all the guests out there.