Influencer Gaurav Manoj Singh on how self-worth is an important element of productive life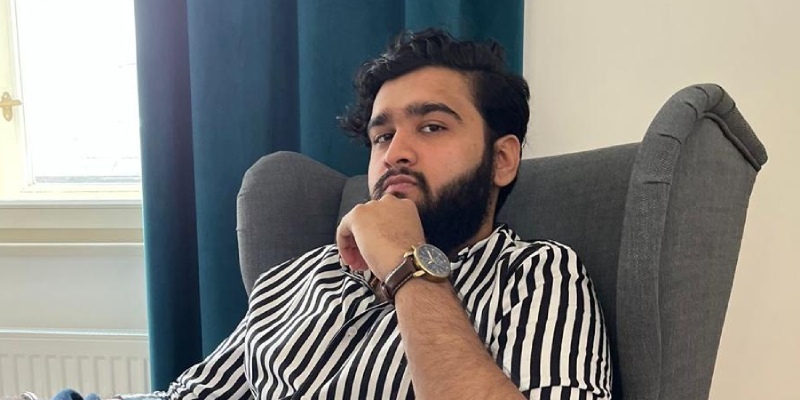 Negotiating with one's dreams to earn bread and a decent lifestyle doesn't make you spirited in any way. Do you agree with the thought that coming to terms with anything is better than struggling for it? Well, the majority thinks that way and puts up with the bare minimum effort to have a great life. But lifestyle influencer Gaurav Manoj Singh is unlike. He enthusiastically promotes choosing only 'the best' things for oneself.
Gaurav says, "It's very important to nurture the idea of not settling for less. If you want to be in this world, you have to maintain your self-esteem at a certain level. You should know your worth before asking others to observe it."
But how do you know your worth? Gaurav Manoj Singh explains the two ways. First: When you see that your ideas and actions are creating a difference, you will know what you are worthy of. Second: pursue your passion. Your dreams show what your capabilities are. And after knowing your merit, you just won't be satisfied with anything curtailed offered to you.
Gaurav Manoj Singh is excellent at delivering the idea of extraordinary living and powerful thoughts. He is living a dream life and promotes a similar thought to his adherents. Gaurav says, "You can pull out the biggest dream. You just need to trust yourself and the process. After that, coming to terms with something ordinary will never be your option."
You too will agree with his influential words, won't you? Gaurav Singh is a true inspiration in today's rambunctious world where everyone is living a run-of-the-mill life and deliberately adapting to the environment that is harmful to them. Gaurav's feats remind us that we deserve a superior version of who we are.
The influencer loves to live his life to the fullest. He makes every possible effort to make the best out of his fondness. For say, Gaurav Singh likes travelling, so he frequently takes tours to explore the love-worthy cities on this globe. Moreover, he is highly enthusiastic about his chores, and being the president of the Indian Student Union of Poland is proof of that.