DarwinLives is Motivating Individuals With His Music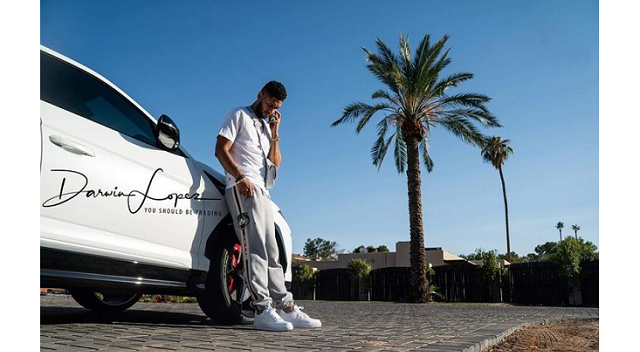 Hip hop artist DarwinLives is looking to motivate individuals through his music. Growing up in Uptown Manhattan, DarwinLives attended George Washington High School, where he would spend his time balancing sports and his passion for music. He decided sports was the route for him and took his talents to the Dominican Republic to play baseball. After suffering a career-ending shoulder injury, DarwinLives now turns his attention to his other passion in life, music.
After going down a few different avenues after the end of his baseball career, DarwinLives is finally back on the mic and ready to bring the heat like he is accustomed to. Picking up right where he left off, DarwinLives was able to pump out a hand full of new songs at the tail-end of 2020. With momentum on his side, he looks to inspire other individuals who have lost their sense of direction as he did momentarily. No one should go through their battles alone, and DarwinLives hopes his music can bring that to light.
Quite the life journey thus far from the young artist. With plenty of new music in store, it is only a matter of time before DarwinLives' name gains some stake in the music industry. Keep an eye on DarwinLives as he continues to motivate others and makes moves of his own all of 2021.
Follow DarwinLives on Instagram here.
Stream DarwinLives' music on Spotify here.