DBS tie-up with Nets and China's UnionPay, Users can now scan UnionPay QR codes to make payments in 45 countries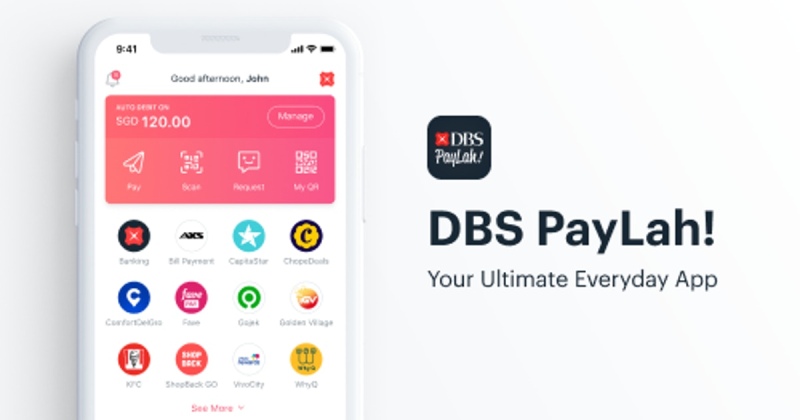 DBS PayLah! clients can now make payments to nearby and overseas merchants in 45 market sectors utilizing quick response (QR) codes from one of the world's biggest payment networks, UnionPay, said DBS and UnionPay International in a statement on Tuesday (June 21).
The app will convert currencies automatically, and clients can review the cost in Singapore dollars prior to affirming payment.
DBS Bank and UnionPay International (UPI) on Tuesday (June 21) announced the joining of the DBS PayLah! app with the UnionPay QR network of 31 million brick-and-mortar merchants all over the world, remembering those in Singapore, China, Malaysia, Japan, South Korea, and Thailand.
The collaboration between DBS, China-based UnionPay, and Singapore's electronic payments supplier Nets will permit PayLah! clients to take advantage of UnionPay's QR code payment network of 31 million retailers in well-known travel destinations like China, Malaysia, Japan, South Korea, and Thailand.
The service taps Singapore's Nets payment network to process the transactions.
DBS and UnionPay had inked an agreement to collaborate on the integration in late 2018. This came after Nets signed an agreement with UnionPay prior to that year to make its services accessible beyond Singapore interestingly.
DBS on Tuesday said it is the main Singapore bank to offer this service.
Clients should check or produce the UnionPay QR code at abroad upheld retailers for payment, with the application automatically taking care of the transaction's currency conversion.
"This allows DBS PayLah! users to pay securely at UnionPay QR Code-enabled merchants worldwide, so travellers can skip the hassle having to queue to exchange currencies," said the Singapore bank.
UnionPay, a Chinese financial services company that gives card payment services, is an opponent of American counterparts Visa and Mastercard.
It is the dominant card payment services platform in mainland China, however, has likewise been gaining ground somewhere else.
Last year, payment systems research firm Nilson ranked UnionPay first in the world by the number of cards issued, with 9.4 billion cards available for use. Visa had 3.7 billion cards and Mastercard had 2.5 billion.
UnionPay is likewise making up for a lost time as far as global card buy transactions.
Visa processed around 40% of buys in 2020, as per Nilson. UnionPay came in just short of the win with 32%, trailed by Mastercard with 24%.
DBS PayLah! has around 2.2 million clients and is the most generally involved mobile wallet in Singapore, as per a 2021 survey by consumer research firm NielsenIQ Singapore.
Here are the steps to scan to pay:
Launch DBS PayLah! app and tap "scan"
Check the UnionPay QR Code and enter the payment sum (if required)
Review and confirm your transaction details
This is how to generate a QR code for a merchant to scan:
Launch DBS PayLah! app and tap "My QR"
Tap on UnionPay and select either "Mainland China" or "SG and Others"
Present your QR Code to the merchant to scan
Tap "Begin Payment"
Review and confirm your transaction details