Singapore starts importing renewable energy from Laos under the Lao PDR-Thailand-Malaysia-Singapore Power Integration Project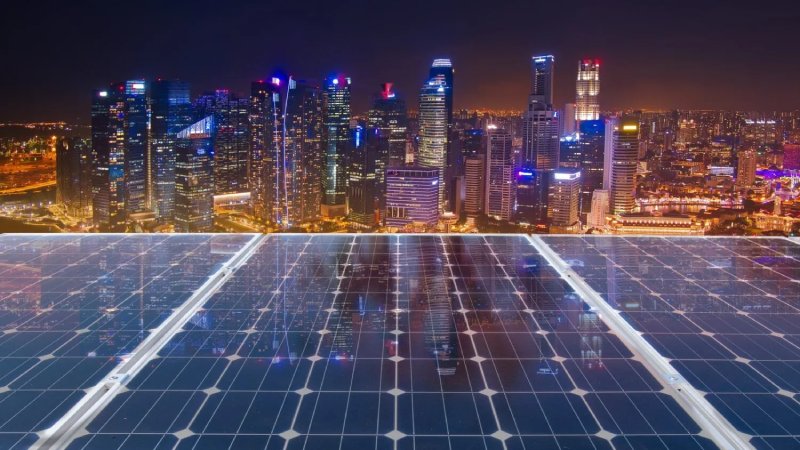 Singapore began bringing in renewable energy from Laos through Thailand and Malaysia on Thursday (Jun 23), following an underlying two-year power buy agreement that was signed between Keppel Electric and Laos' state-owned Electricite du Laos (EDL). A move denotes the main multilateral cross-border electricity exchange including four Asean countries and the primary renewable energy import into Singapore.
The Lao PDR-Thailand-Malaysia-Singapore Power Integration Project (LTMS-PIP) will import up to 100 megawatts (MW) of renewable hydropower utilizing existing interconnections, denoting the primary multilateral cross-border electricity exchange including four ASEAN countries.
Up to 100 megawatts (MW) of hydropower from Laos will be brought into Singapore utilizing existing interconnectors under the Lao PDR-Thailand-Malaysia-Singapore Power Integration Project – an intergovernmental project set up in 2014 to concentrate on the possibility of cross-border electricity exchange.
This is identical to around 1.5 percent of Singapore's electricity power interest in 2020, enough to control around 144,000 four-room Housing Board (HDB) flats for a year.
This is likewise the first renewable energy import into Singapore, said Keppel Electric, EDL, the Laotian Ministry of Energy and Mines, and the Energy Market Authority (EMA) in a joint news release.
The two organizations have likewise signed an underlying two-year power buy agreement.
The import will effectively test the specialized and administrative frameworks for bringing power into Singapore, working with bigger scope imports from the locale later on.
The project will help each of the four countries required by working with the improvement of a provincial market for power exchanging, advancing investments, and upgrading local power supply security and price-competitiveness, the agencies said.
It will likewise add to Singapore's maintainability objectives under its Green Plan 2030 by tapping on the wealth of renewable energy from the area.
The power coordination project is a step in the right direction in the improvement of a more extensive Asean power grid, said the Energy Market Authority (EMA), the Ministry of Energy and Mines of Laos, Electricite du Laos, and Keppel in a joint statement.
Singapore's supportable energy objectives incorporate decarbonizing its power sector and expanding its energy supply sources to improve security.
The LTMS-PIP fills in as a "pathfinder" towards understanding the more extensive vision of an ASEAN power grid (APG), the agencies said.
An APG would empower multilateral power by exchanging past adjoining countries in the locale. It is "a key regional initiative to enhance interconnectivity, energy security and sustainability through existing electricity interconnections", the joint statement added.
"This provides opportunities to tap on low-carbon and renewable energy sources in the region and contributes towards economic development and improving energy security and stability."
The LTMS-PIP is one of the problems that the EMA has been dealing with as a feature of the nation's objective to import up to four gigawatts of low-carbon electricity by 2035, which will make up around 30% of Singapore's electricity supply in that year.
Keppel Electric is the primary substance to be given a power importer license by EMA.
"The commencement of electricity imports from Lao PDR marks a significant milestone in our regional energy cooperation. The LTMS-PIP is a key project to advance multilateral power trade in Southeast Asia and complements existing efforts towards realizing the ASEAN Power Grid vision," said Ngiam Shih Chun, chief executive of the EMA.
"Interconnected power grids can accelerate the deployment of renewable energy, promote supply diversification and strengthen grid stability for the region as a whole. We would like to thank our regional partners for their strong support and close collaboration in moving towards a cleaner energy future for the region."
The project additionally exhibits the possibility of multilateral power cooperation, as technical, commercial, legal, and regulatory arrangements were settled among different parties, with the help of the governments of the four ASEAN countries, the joint statement said.
Keppel Electric and EDL will keep on working intimately with the Electricity Generating Authority of Thailand and Malaysia's Tenaga Nasional Berhad for the fruitful execution of the power supply, it added.
Laotian Minister for Energy and Mines Daovong Phonekeo said that Laos considers itself to be a significant ally of an environmentally friendly power in the region.
"We continually support the ASEAN Economic Community, Greater Mekong Subregion, and ASEAN Power Grid implementation and this project proves that we are on the right track as we promote the development of clean energy resources including solar and wind power."
The LTMS-PIP began in 2014 during the ASEAN Energy Track to complement the ASEAN Economic Community and ASEAN Power Grid to interconnect the locale for energy security and solidness, managing director of EDL Chanthaboun Soukaloun said.
"We believe this project is just the beginning of a new era where distance is no longer an obstacle but a challenge that can push our potential to the next level."
Keppel and EDL are likewise working together on the foundation of environmentally friendly power following, confirmation, and affirmation through Renewable Energy Certificates and another long-term renewable power supply.
Dr. Victor Nian, CEO of the independent think-tank Center for Strategic Energy and Resources, said that the import of 100MW of renewable power from Laos is probably not going to affect power costs here since the imported power makes up just a little part of the country's energy blend.
In any case, regardless of whether more renewable power is brought into Singapore later on, the effect on power costs will rely upon various variables, including the cost at which Singapore is purchasing the imported power and the amount imported.
EMA declined to uncover the expense of imported renewable power.
EMA is likewise working with power age company PacificLight Power on a pilot to import 100MW from a solar farm in Pulau Bulan, Indonesia.
Power will be provided by means of a new interconnector that straightforwardly interfaces a solar farm in Pulau Bulan to PacificLight's power station in Singapore. The pilot is supposed to be dispatched by around 2024.