DJ Krav. If you do not know a person with this name, then you will know now.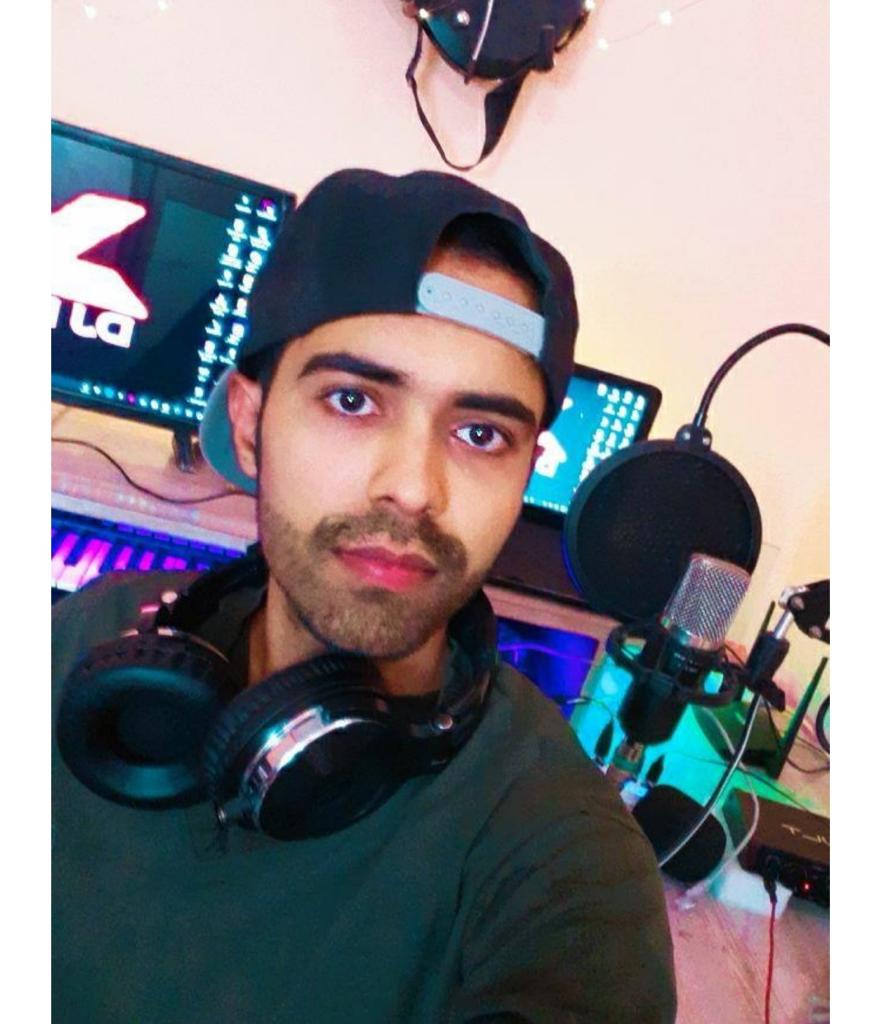 His real name is Karanvir Pukhwal and due to his being a music artist he is known as DJ Krav.
He was interested in music since childhood, whenever he got a chance, he used to start playing music from his hands. If there was a song, then they used to play music with their hands on that music. And whenever his mother used to sing a song, he used to do music instead.
And the interesting thing is that he did not learn music, yet DJ Krav used to make rhythm on any song in his childhood.
When DJ Krav was studying, his interest in music increased further, though his interest in music was from childhood when he went to class 10, his interest in music became very deep. And then his father gave DJ Krav the first laptop. And then their real journey started.
He was interested in music but he did not know how to make music.
Then he asked Dad to get the internet installed. So his father was not agreeing. Then DJ Krav decided to go to the Internet café to find out about music. In these matters, 1 year passed and he passed class 10th.
Then he took admission to the polytechnic, but due to his focus on music, he did not mind studying. And they used to close some of their classes and go to internet cafes and gather information about music.
He came to know about Virtual DJ software, he downloaded that software and installed it on his laptop.
But when they did that install software, it was found out that virtual DJ only mixes music. Then he did a little more research so he came to know about FL Studio.
When DJ Krav used FL Studio he did not understand anything
And he was looking for a course but due to the cost being very expensive, he did not take the course, and then DJ Krav decided that he would learn from YouTube at home And he also got internet installed in his home.
And he started learning by watching tutorials from youtube and in a few months he made his first DJ Song with his friend, but he did not put that DJ Song on the internet.
Then DJ Krav also studied for a few years and took a lot of information about fl studio from YouTube and learned to make very good music on seeing it. And he released his first official remix Music 2017 from a record label.
Although he had made a lot of remixes but released professionally in 2017 from the record label. And still, keep on releasing our new remixes.
But now they have put the remix to the side. Now they are focusing on making original music and they are getting a lot of success.
And their new original mix is available on all platforms. Such as Spotify, Youtube Music, Saavn, Apple Music, Deezer, iTunes, Napster, and many other platforms. You can check out DJ Krav's new original mix.
And as soon as we get more information about DJ Krav or release a new song, we will keep you updated.