DoorstepWash, the Leading Car Washing Brand in Barmer, Shadmaan Imam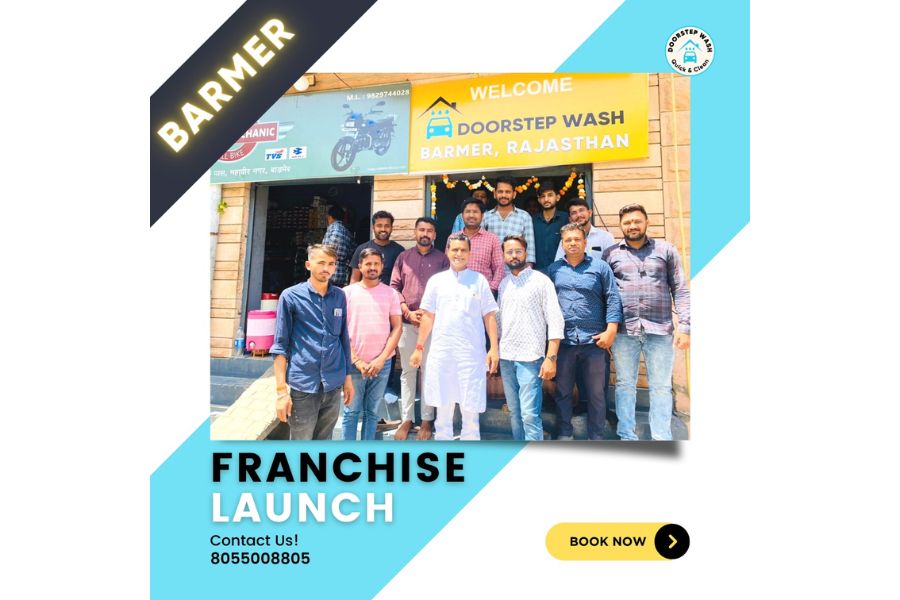 New Delhi (India), May 4: DoorstepWash, the leading car washing brand in Barmer, is proud to announce the launch of its new doorstep car washing service on April 17th, 2023. With the growing demand for convenient and affordable car washing services at your location, DoorstepWash has introduced this service to cater to the needs of car owners in Barmer and its surrounding areas.
The DSW car washing service will provide customers with a hassle-free car washing experience, as they no longer need to travel to a car wash centre. DoorstepWash's trained professionals will come to the customer's doorstep and clean their cars with the latest equipment and high-quality cleaning agents. The company's state-of-the-art equipment ensures that the car is cleaned thoroughly without causing any damage to the vehicle's paint or body.
The new service is available for all types of cars, including sedans, SUVs, and hatchbacks. Customers can choose from a range of packages that include basic wash, premium wash, and deep cleaning. The basic wash package includes an exterior wash, while the premium package includes an exterior wash, interior cleaning, and waxing. The deep cleaning package includes everything in the premium package, along with engine cleaning, undercarriage cleaning, and detailing.
"We are excited to launch our doorstep service in Barmer, Atul Ranjan, the CEO of DoorstepWash. "Our goal is to provide our customers with a convenient and affordable car washing solution that meets their needs. With our new mobile service, customers can get their cars cleaned without leaving the comfort of their homes. We believe this service will be a game-changer in the car washing industry in Barmer."
DoorstepWash car washing service is also eco-friendly. The company uses water-efficient equipment that reduces water usage by up to 80%. The cleaning agents used are biodegradable, which means they do not harm the environment.
The new mobile car washing service will be available in Barmer and its surrounding areas, including Balotra, Jaisalmer, and Jodhpur. Customers can book the service through the DoorstepWash website or mobile app. The booking process is simple and straightforward, and customers can choose a time and date that suits them.
In conclusion, DoorstepWash's new car washing service is a convenient and affordable solution for car owners in Barmer and its surrounding areas. With state-of-the-art equipment, trained professionals, and eco-friendly cleaning agents, customers can expect a high-quality car washing experience. DoorstepWash is committed to providing its customers with the best service possible and is looking forward to serving the people of Barmer.