DoorstepWash Car Washing Brand Now in Naya Nangal with Amitoj Singh, Founder of DSW Shakeb Rahman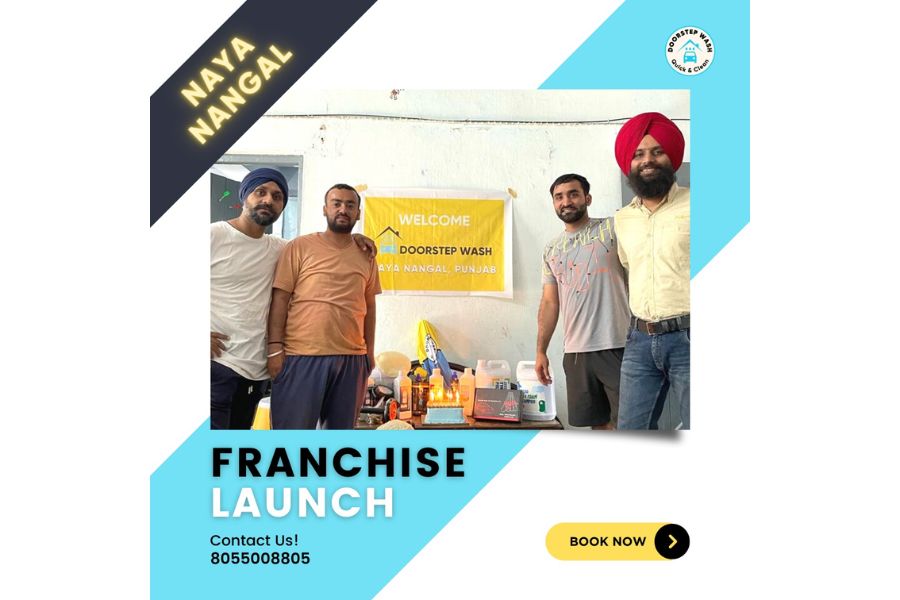 DoorstepWash Brings Convenient and Affordable Car Washing Services to Naya Nangal
Naya Nangal (Punjab) [India], May 4: DoorstepWash, a leading car washing brand, launched its services in Naya Nangal on April 16. With DoorstepWash, car owners in Naya Nangal can now enjoy high-quality and affordable car washing services at their doorstep.
DoorstepWash is a unique car washing service that offers on-demand car washing services to customers. With just a few taps on their mobile, customers can schedule a car wash at a time and location that is convenient for them. The brand's highly trained and experienced professionals arrive at the customer's location equipped with all the necessary tools and equipment to provide a thorough and effective car wash.
Speaking about the launch of DoorstepWash in Naya Nangal, the brand's spokesperson said, "We are thrilled to bring our innovative car washing services to Naya Nangal. With our on-demand services, car owners in Naya Nangal can now enjoy a hassle-free car washing experience that is both affordable and convenient. We look forward to serving the people of Naya Nangal and providing them with the best car washing services."
DoorstepWash offers a range of car washing services to suit different needs and preferences. These include exterior washing, interior cleaning, waxing, and detailing. The brand uses only high-quality and eco-friendly products to ensure that the car is not only clean but also protected from damage.
One of the key features of DoorstepWash's services is the use of advanced technology to ensure that the car is washed thoroughly and effectively. The brand uses a high-pressure washer to remove dirt and grime from the car's exterior, while the interior is cleaned using a vacuum cleaner and other specialized tools.
DoorstepWash also offers flexible pricing options to ensure that its services are accessible to all customers. Customers can choose from a range of packages and add-ons to create a car washing plan that suits their budget and needs.
The launch of DoorstepWash in Naya Nangal is expected to have a significant impact on the local car washing industry. With its innovative and convenient services, DoorstepWash is poised to revolutionize the way car washing is done in Naya Nangal.
For more information about DoorstepWash and its services, visit their website.