Dr Vinay Agarwal Brings Out The Importance Of Consistent Educational Programmes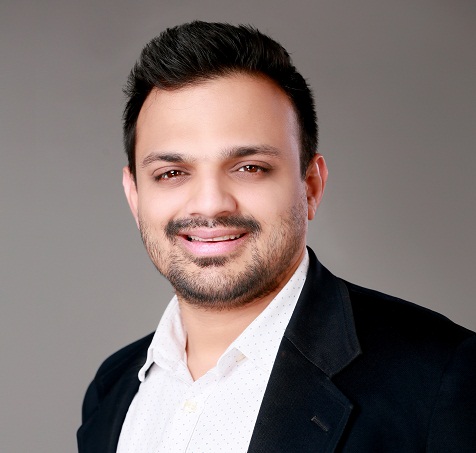 There are successful individuals who are working towards the betterment of our society, contributing more towards the youth of India because they are the ones who are the pillars of our country. with such innovation and efficiency, we would like to introduce Dr Vinay Agarwal.
Being a young doctor it, he has a modern vision of establishing programmes that meet the requirements off this new found world and its industries. This is the reason why he has contributed to the ISBM University, which is the University of a new era that commits itself to providing creative ways of learning methods two potential individuals. Besides, he is the chancellor of ISBM University, making active contributions on a regular basis. The University ventures the ideas of providing management courses that guarantee positive results in a very short time span. This is exactly what innovative individuals need, speedy programmes that provide them with enough research knowledge to make advancements in their future.
Dr Agarwal stands to be a young founder of St Peters high school, Mumbai and founder chairman of bigvacancy.com, leading India's recruitment portals. He is youngest Chancellor and also Honorary Advisor in BRICS Chamber of commerce.
As an education enthusiast, he has strong leadership qualities. Being innovative is equally important. He has made the right decision to advance along with the world, with a vision that will positively influence our education system.
One of his greatest achievements is being in the London World Book of Records- Certificate Of Commitment In 2021 along with the Under 45 India Edition at the same time, being featured on Forbes. It is indeed prestigious for Dr Vinay Agarwal.
Let's have a look at the number of awards that Dr Vinay Agarwal has been respected with:
Shiksha Bharat Puraskar 2010
Bharat Vikas Ratna 2012
Educational Leadership Award 2010
Most innovative distance learning Institute award in 2012 and 2014
Most promising brand of the year award 2014
Brands Academy icon of the year awards 2015
Innovative education awards 2016
National education Excellence Award 2017
The best emerging private University award 2017
Best upcoming University award 2018
Most innovative University award 2018
Best University promoting government digital initiatives 2019
Was recently certified by WHO for his dedication and commitment for promoting safety against COVID 19 pandemic and serve society.
A number of other awards have not been listed because then the list wouldn't have ended. Let's make some more space to add the values that Dr Agarwal possesses. His aim is to build an education sector that has a strong focus on technology, innovation, research. His educational Institute is more than a place to learn, it is a breeding ground of future responsible individuals with their foundations deeply rooted in moral values as well as educational advancements.