Edgar Tibakweitira Julian on Needs and Opportunities in East Africa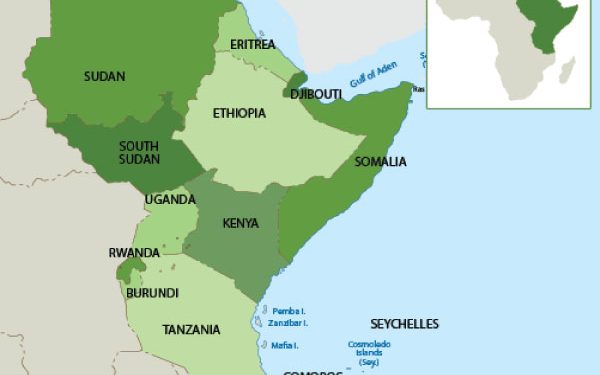 Edgar Tibakweitira Julian is a business growth expert operating in Washington, who specializes in business analysis, marketing, and branding.
He's helped clients in the Washington area and around the world grow their businesses, and he's also been featured in online platforms and news sites for his business growth strategies.
But he's not done yet.
"I have many more goals I wish to accomplish."
After spending years building many successful businesses in Washington, he plans to use his experience to set his sights on East Africa to start new ventures and improve the healthcare system.
Today, Edgar Tibakweitira Julian opens up about the opportunities he sees in East Africa for business and social entrepreneurship.
"I have seen a market in East Africa for real estate services such as evaluation and informatives," says Julian.
Julian plans to set up a business in East Africa in the future to secure his idea.
He says he found out about these opportunities by spending the last six months traveling East Africa.
But he found out about a lot more than just business opportunities:
"I realized there were barriers that were preventing people in rural areas from accessing the medicine they need."
That's when Julian decided to compile research about the healthcare system and access to pharmaceuticals in East Africa.
"I made a complete case study that will be my guide in starting a pharmaceutical distribution company," says Julian.
Julian says his new pharmaceutical distribution company will be a non-profit to help those in need.
"This entity will serve the underserved."
Julian says he plans to publish the case study he spearheaded to raise awareness about the ongoing healthcare struggle in East Africa.
He says it will also show people how bad access to pharmaceuticals is in rural regions.
Not only will the study contribute to research and the general public, but Julian believes it will help bring in donations for his new non-profit.
Julian says one of his core principles is helping people and forming new relationships.
In his years as a business growth expert, he placed building strong and lasting relationships at the top of his priority list.
"It brings me great satisfaction to build bonds with people and watch their businesses grow," says Julian.
Julian says he values opportunities to team up with other like-minded people and create positive changes in the world.
"I like to see the difference I make in people's lives because of the input I had building their businesses from scratch."
It's for this reason that Julian wants to make a difference in the lives in many people's lives by removing barriers to accessible healthcare and pharmaceuticals in East Africa.
Helping people is what motivated him to begin with.
"It's a passion of mine," says Julian.
Edgar Tibakweitira Julian is releasing more content about his new ventures along with growth strategies and tips, so check back soon for more.
Facebook: Edgar Tibakweitira Julian