Celebrity
Eli Dangerfield, to Help an Aspiring Entrepreneur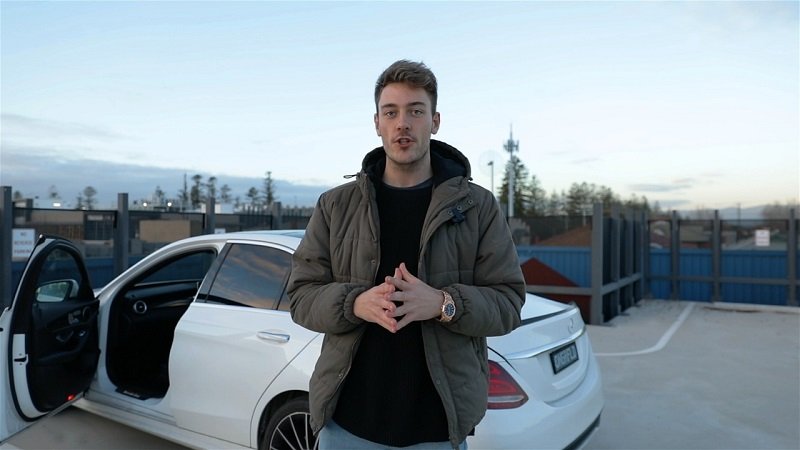 For Eli Dangerfield, 21, born and raised in Adelaide, Australia, he notes that one of the most prominent challenges he faced when originally starting his eCommerce businesses was the fact that he didn't know anyone else who had success in business, so it was up to him to figure it all out alone. He went through countless headaches, and experienced severe stress having to start up his watch company as a child. He'd spent countless hours learning what worked and what didn't the hard way. After many attempts of expensive trial and error, Eli had finally figured out his very own framework for creating a profitable online business from home. He now uses this model to help thousands of his students replicate his results and to make money online just as he does.
Eli had run out of money multiple times throughout these times trying different strategies that he had found on Google. Eli explains, "that's why I've started helping aspiring entrepreneurs out with my mentoring because I wish someone had given me these strategies and tips when I got started… I want to be the mentor to my students that I wish I had day one in my journey because if I had access to this knowledge years ago, I would've made millions more by now at 21 years old." However, Eli embraces each challenge he's been through and lives for the feeling of getting outside of his comfort zone, saying "Nothing good ever came from sitting there doing nothing…" along with "If you want something, it's not going to magically fall into your lap, it's your responsibility to go out there and tackle challenges head-on in order to overcome them and become great."
Mindset is one of the most crucial components of starting your own business, he shares. He explains that without a positive attitude, you'll more than likely give up at the very first roadblock, inherently leaving so much of your potential on the table. Eli's mindset is hands down one of his core strengths. Having such strong ambition, resilience, gratitude, and optimism for the future is what has brought him to where he is today. He says "If you want to succeed at a high level in business, you've got no place here with a poor mindset. Because the first instance of something going wrong, you're going to blame someone else or find a way to give up and feel good about giving up. You cannot think that way, you must always take responsibility for your life and realize that everything happens FOR you, not TO you. Each situation is either a blessing or a lesson." In topics that Eli takes seriously, mindset is definitely number one. Hee ensures that he teaches all of his private mentoring students to have a winning attitude before even telling them how to start an online store. "Winning mindset first, then strategy second. Like an athlete," he concludes passionately.
In the world of business, Eli knows first-hand that not everything is about flashy travels and posh cars. Having many tough times throughout his business career over the last five years has proven that. When times get tough and stress levels increase, Eli believes that in order to continue your momentum in business and life in general, you must have some balance. He says "Balance is critical. When times get tough and you're sitting there ready to have a mental breakdown, you need to think back to WHY you started your business in the first place, and use that to motivate you out of any slumps or tough times. That's what I do… I imagine that if I give up now, what would the future look like for not only me, but for my family, and those around me? This feeling scares me back into taking action and attacking my goals to achieve success." Everyone is different, however, and Eli likes to create balance in his life by exercising, taking time out to sit down and reflect, and to go for cold swims in the ocean to re-center his mind and re-focus.
He has since sold thousands of watches all over the world that is filled with 5-star reviews and continues to work on his online business helping many people succeed at their online business. Eli has learned a lot throughout his years as an entrepreneur, and he wants to help you learn too. Follow him @Elidangerfield for more information.