ELSS: Everything you need to know before starting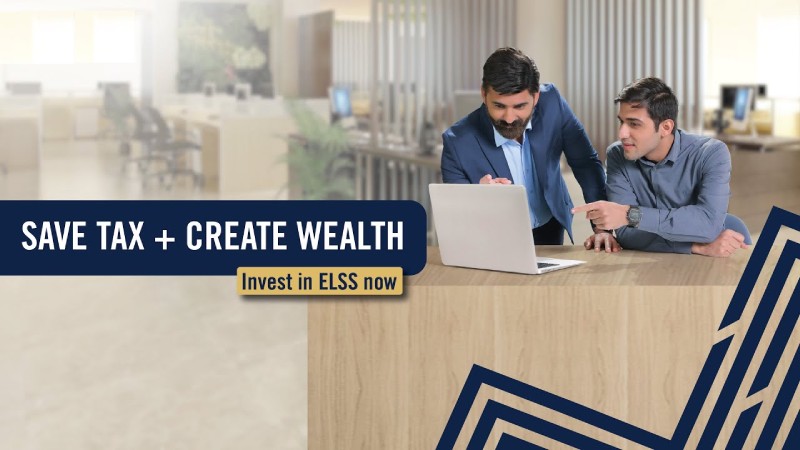 One of the strongest investing alternatives on the market right now is equity-linked savings schemes. Everyone can invest in ELSS mutual funds to avoid paying taxes and grow their money without too many problems, from novice investors to seasoned investors.
To keep your efforts lighter and your money slightly safer, you might choose the ELSS alternative rather than investing directly in shares and stocks. Additionally, you won't have to stress about monitoring shares constantly and waiting for the ideal moment to buy or sell them.
Without a doubt, investing in ELSS funds is a profitable choice for an investor. But in this case, understanding where to invest your money is crucial. Depending on the rate of returns, the duration of the lock-in, and other pertinent elements, you must choose the best ELSS for you.
What does ELSS mean?
Equity-linked savings plans are the finest mutual funds for tax savings (ELSS). ELSS mutual funds fall under the category of diversified equity mutual funds. This equity fund has a portion of its corpus invested in debt, but at least 80% of its assets are held in stocks and securities that are tied to stocks. ELSS funds provide capital growth and tax benefits to its investors. The lock-in period for ELSS mutual funds is three years. The Income Tax Act of 1961's Section 80C enables investors to write off up to Rs. 1.5 lakh in taxes per fiscal year.
Key features of ELSS
The ELSS has the shortest lock-in period of all the tax saving choices, at just three years.
Higher Returns: Because ELSS is market-linked, it offers a substantially higher return than other investment options in this category. A few equity-linked savings plans have provided returns above 15%. This will enable you to avoid roughly 6% inflation.
Capital Gains are Taxed at a Reduced Rate: Capital gains are taxed at a lower rate under ELSS. Long-term capital gains from ELSS are exempt from tax up to Rs. 1 lakh, after which they are subject to a 10% tax rate.
Low starting investment: You can scale up or down depending on your needs after investing as little as 500 rupees.
Investment options in ELSS funds
1. Growth Option
The investor only receives the gains under the growth option when they redeem their investment. Profits are multiplied by growth in the ELSS mutual fund's entire NAV. Dividends are not perks that investors are entitled to. Both the profits from ELSS funds and returns from mutual funds are subject to market risks.
2. Dividend Option
The investor is entitled to timely dividend payments under the dividend option. Only when there are abnormally high profits are dividends announced. The 2020 budget states that investors are responsible for paying taxes on dividends. Dividend taxes are due from investors based on their income tax bracket.
3. Dividend Reinvestment Option
The investor has the opportunity to reinvest dividends into the same plan under this option. This alternative is preferable when the markets are doing well and are expected to continue doing so.
The investor can invest through SIPs or a lump sum after choosing the ELSS fund type. Consider ELSS mutual funds if you're a modest investor who wants to make regular, little investments to lower your tax burden. However, a buyer can also invest their entire lump payment in the top ELSS funds if they have one.