Internet entrepreneur Abed Sarker's story of moving forward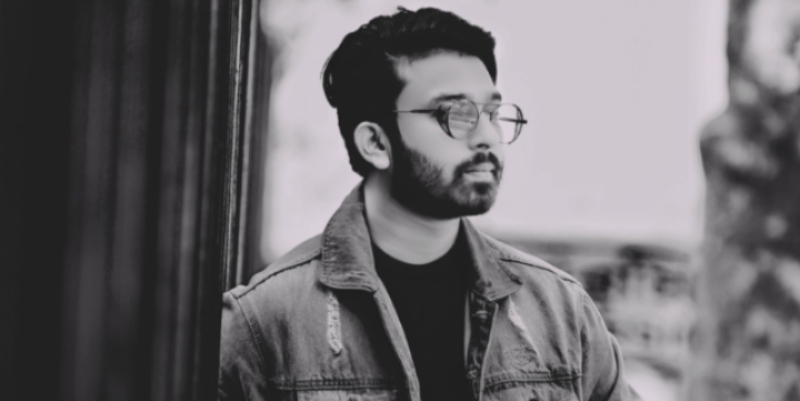 Started freelancing career without any income in first month. After four years, he now earns lakhs of rupees a month on average.
I was talking about Abed Sarker, a student of software engineering department of Daffodil International University. Abed's house is in Shibpur upazila of Narsingdi district. He is the son of Abul Sarker.
He does all his work from home online. Sometimes accepting work from foreign customers. Ever having virtual meetings with team members. In addition to teaching freelancing to the youth of different regions of the country including the university. Following the path shown by him, many young people of the area have become self-reliant.
Abed said, in 2017, out of curiosity, he became interested in online income. The initial experience was not very good. At first he suffered a lot of ironies. But after five long years of hard work, he is now a successful freelancer.
Abed said, there was no income in the first month of online life. Freelancing opened my income path from the second month of career. After a few days, I established an organization called 'Independent Entrepreneur'. Through this we are providing lead generation, data entry, Amazon affiliate, Facebook advertising and digital marketing services. Now the monthly income crosses lakhs of rupees.
When the world stopped during the corona virus, I constantly fought with myself. I have developed myself every day. I have made myself efficient by working hard. There is a platitude that difficult work is the way to progress. Now that appears to be valid. Said this young fellow.
Addressing the unemployed, Abed said that it is very difficult to get a job these days. Thousands of unemployed are roaming around. There are lots of jobs online. Acquiring lakhs of rupees consistently from here is conceivable. So you can become self-reliant by working hard in the right direction without looking for a job.
For those who want to learn to work, Abed said, first of all, there should be a mindset of learning. Work patiently. You can't earn money just by clicking. Learn a job so that the company may close but the demand for work will continue to increase. In my case, after long nights of hard work, when I found an income stream, there was no looking back.