English Veronika Has Launched Her Newest Course "English 360°"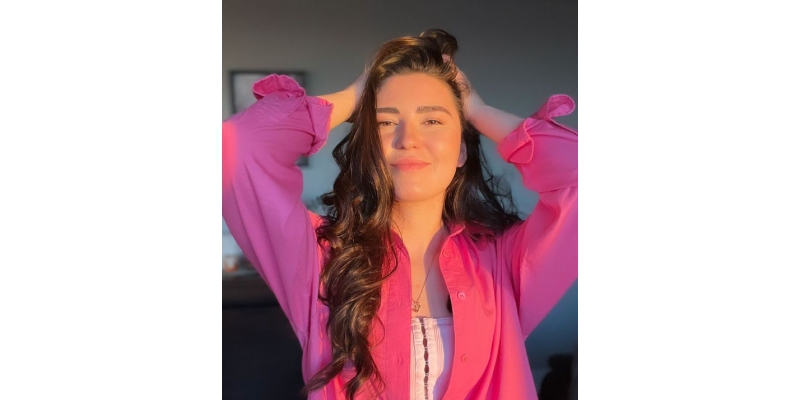 Veronika Ivanova, better known as English Veronika has caught virality all over of social media. From TikTok, Instagram, Youtube, the 29-year-old professional educational content creator from Toronto, ON has created a community of over 2 million students learning English from her through her content.
With English Veronika being born in Russia, she didn't have access to good language schools or someone to practice her English with. Her English teachers would change all the time which made Russia an unlikely source of inspiration for her to properly learn English consistently. After many years through hard work, dedication, schooling, TESL, Veronika Ivanova earned her bachelors in teaching English and shared her love for language, teaching millions online. English Veronika shares a story of dedication towards learning, no matter the obstacles that faced her. The modern world seems so big full of possibilities but Veronika demonstrates the power of focus and discipline when applied to our passions.
Now English Veronika is offering her community an online course called "English 360°" in November, which allows her viewers to learn English with her on a stronger and more detailed level. This will be game changing for her community towards sharpening their ability to speak English.
From a young age she was always self motivated in speaking English, as it wasn't her native tongue. Her talent for teaching ultimately came through dedicated discipline. From a tiny remote town to one of the biggest language schools in Canada and an audience of millions, Veronika learnt that you can do anything with a dream. The passions you have aren't strange because strangers all over the world share like-minded goals that you have too. By building communities and sharing our knowledge, experience and wisdom can change the world one life at a time.
Connect with English Veronika to start your growth –
https://instagram.com/english_veronika
https://www.tiktok.com/@english_veronika
https://www.youtube.com/channel/UC7vvGmU7Ge7rxI_9J5YIUPw
https://www.englishveronika.com