The incredible journey of Steven Nickodemski | from a Navy Chief Petty Officer to a writer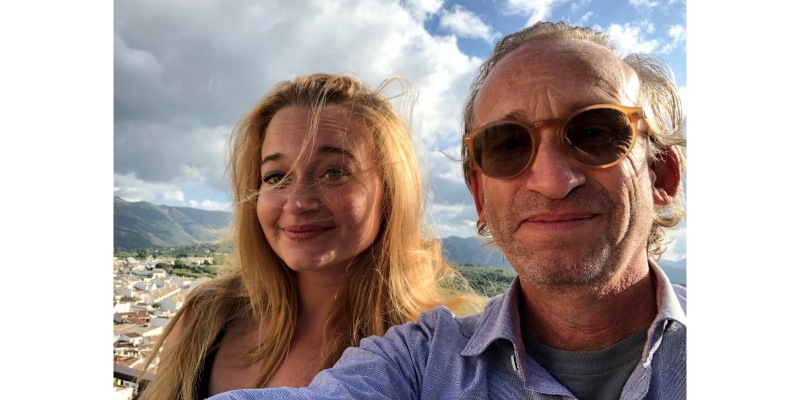 "You only live once, but if you do it right, once is enough." This famous quote by Mae West holds absolutely true. It is how we spend our lives that matters in the end. So it is essential to live your life to the fullest but also give back to society as much as possible. There are two types of people in this world that you come across at some point in life. Some dream and search for the answer to the question 'what if?', and then there are those who live on their own terms and make every moment count. For them, rather than living in regret or fear of what could happen, they show courage and dare to face every obstacle in their lives. They are not afraid of failure and stand in the face of adversity while creating beautiful memories throughout their journey. Steven Nickodemski is one of those personalities whose incredible challenges in life have become a guiding star for those who have lost hope. Even though his life was full of struggles and hurdles, he never doubted himself, and due to his determination, Steven has managed to accomplish so much in life. In fact, he also makes sure to create opportunities and help others to be hopeful about the future.
It is no secret that time flies by quickly. One day, you are a carefree child with no worries in the world, and then suddenly, you are all grown up and have big plans to conquer the world. Of course, there is no denying that life is unpredictable, and Steven's life has been full of thrilling turns and twists. Originally from Meriden, Connecticut, Steven relocated to Florida at the age of 11. Growing up in a broken family, he was able to learn some hard lessons about life at an early age. In fact, he was still very young when he understood that unfortunate circumstances create unpleasant situations and negatively impact our lives. The hardship most of us encounter is the price we pay to succeed. It is due to such conditions that allow us to mould ourselves into the person we dream of being.
The trauma faced in childhood can leave a lifelong impact, just as it did on Steven. According to him, damage can be done in a multitude of ways to a child. It may be by parents' separation, mental or physical abuse, or some other form of trauma. It rarely starts with deliberate malice. However, a series of unfortunate events can cause irreparable damage during childhood, which lingers on. Even though, he had to face many problems, Steven never lost hope and, in fact, worked on developing a strong mindset and differentiating between what was good for him and what was not. Even after everything he went through, he decided to serve his country. He joined the Navy and wore the uniform symbolising the courage and strength he valued the most.
It was his love for his country that led him to join the US Navy in 1982. Steven was just 17 at that time. However, he served his country for 23 years and retired as a Chief Petty Officer at the age of 40. During his time, Steven was committed to serving his country while improving his self-worth by continuing his education. He enrolled at Strayer University, from where he graduated with a bachelor's degree in E-Business. This is not all! He self-learned a whole new language and in no time he was able to speak fluent Spanish.
Steven Nickodemski had spent most of his life in the uniform, so he was confused about his future and the fact that what would happen in his life next. But things took a tragic turn when Steven's father passed away due to liver cancer. It impacted him so much that he decided to write a memoir of his teenage years, shedding light on what he went through. Always being praised for his writing skills, Steven never thought to take it professionally, but fate had different plans for him. He not only wrote the book but also self-published it. He states, "Coming from a broken home, divorced parents, having a suicidal mother, and an alcoholic and despondent father left wounds emblazoned on soul. I felt I needed to tell my story, so I wrote and self-published my memoir titled: The Marginalized Passenger."
Writing a book about his life and the incredible journey he went through, witnessing all the ups and downs, has helped Steven express his true emotions while inspiring those who are struggling with some of the same issues. "Writing this book has summoned years of feeling that I had suppressed and compartmentalized. I only want for those who chose to read my journey feel inspired and try to make the right choices in life. Each I read a positive comment, it feels like I can finally have heard that voice that had been silenced for so many years." He shares on his parting note.