Everybody Look, It's Blakk Tatted!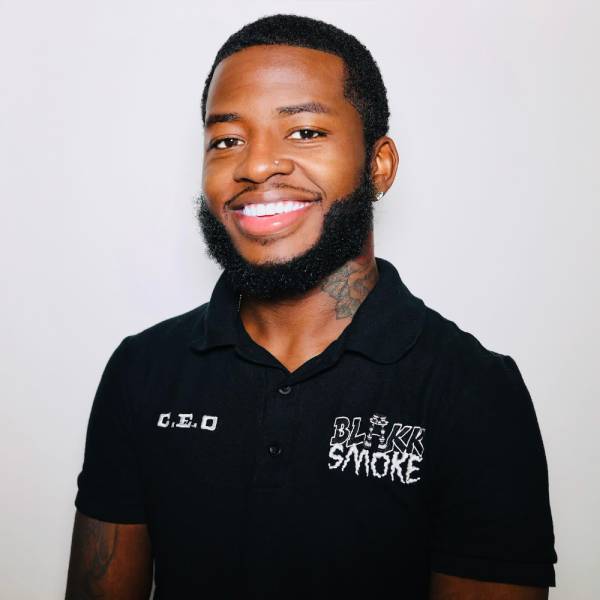 Cardell Blakk Bradley, better known as Blakk Tatted, is both an entrepreneur and an artist. Hailing originally from New Orleans, Louisiana, Blakk Tatted explains that after completing high school he did not have much of an incentive to attend college because of his determination to quickly start making money. Evidently, the artist's experience at John Ehret high school was enough to establish a strong foundation for his current success. The artist asserts that his peers would refer to him solely by his nick name, Blakk, all throughout high school. He was a very popular student, known for being well-dressed and charismatic. Blakk was even one of the first individuals amongst his friend group to get a tattoo as a young teenager. The tattoo is very visible and was etched right on Blakk's neck. Being the first of his peers to get tatted ultimately led to his friends repetitively shouting "Blakk is tatted" or simply "Blakk tatted" somewhat jokingly, but they were also praising Blakk for being the first person their age to garner some ink. The phrase "Blakk tatted" stuck with Blakk, and he thus decided to adopt it as his professional moniker.
  Blakk Tatted explains that the popularity he obtained in high school transpired over to his social media accounts. He has over 300,000 followers on Instagram, and the numbers are still growing. Blakk believes that much of his social media attention can be attributed to the various comedy sketches that he posts online along with his original music. Blakk's music is extremely prominent in New Orleans, and he is celebrated for being a key figure in the New Orleans subgenre of music known as "Dip Music". Popular songs performed by Blakk, such as "Dip Witchaaa" and "Let's Go Blakk", can be streamed via major services including Apple Music and Spotify.
Recently, Blakk has transcended into the entrepreneurial realm by selling his own brand of hookah smoking products called "Blakk Smoke." He has worked closely with WeTV on a number of its shows including Growing Up Hip Hop, Bridezillas, Braxton Family Values, and Love After Lockup. Blakk is a brand ambassador for WeTV, and the network has featured him and used some of his original videos for promotional campaigns. Blakk Tatted is an individual who dabbles in a number of ventures, and people should anticipate whatever the next exciting thing is that he has in store for them.