Fire Watch Guards: Why Do You Need Them?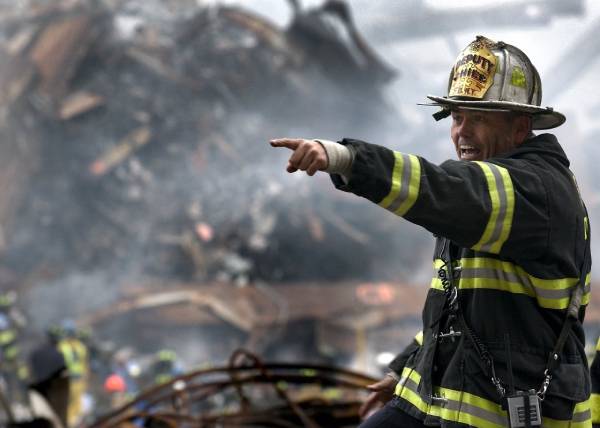 Statistics are saying that most fires usually happen after the usual office working hours. In addition, more than half of these offices report major property damage. This could be a surprising fact for some, but we should all be aware that fire can happen anytime and anywhere. It can even happen in the most unexpected time, just like what the statistic reveals about fires in the business or workplace.
Therefore, businesses may require the services provided by fire watch guards. If you haven't heard about them, they are the kind of security guards that have specializes in fire prevention and ensure proper procedures are being followed in case of fire. Though fire protection equipment and supplies seem enough, fire watch guards are the best option when it comes to avoiding or fighting this type of accident.
Below are just a few of the reasons why any business owner or manager should get the fire watch services.
1. When fire systems are malfunctioning or under maintenance.
Some states may require the service of fire watch guards when the fire prevention systems or equipment is malfunctioning or under repair. Since these will automatically make the system to be faulty, the next best option is to hire fire watch guards. This also applies mostly to construction sites, as there is limited or no fire protection system in the area. During patrols on your property, a fire watch service will be able to notice any indicators of smoke and fire, as well as possible fire dangers. You don't want a fire to go undetected because of a failing alarm, sprinkler, or access system, since this might result in injury to workers.
2. Peace of mind.
When you employ professional fire watch guards, these skilled specialists will visit your company or building to detect and avoid fire threats if your fire suppression system fails. These will give you the peace of mind that there is less likely to have fire in whatever scenario at any time of the day. They're familiar with the most prevalent fire dangers for businesses like yours, so they can spot potentially dangerous activity or situations before a fire starts. This keeps minor issues from escalating into major problems that endanger your property and staff. If a fire breaks out while you're gone, they'll call the fire department as soon as they see any signs of flames or smoke, preventing the fire from spreading quickly throughout your building.
3. Continuous business operations.
A fire can interrupt your business. You may have to shut down your business while it's being fixed, which might result in missed revenue and perhaps layoffs. That's why, if you spot a problem with your fire suppression system, it's essential to go through the proper procedures to hire fire watch guards as quickly as possible. These security guards will ensure that you are in compliance with the law and that your building is safe while your system is being fixed or brought back up.
Any business would need fire watch guards. They ensure the safety not just of the business and the employees, but with the clients or customers as well. If ever fire has happened while on their watch, they will ensure that there will be minimal damages. It is not hard to find fire watch guard services today, as some of them can be seen through search engines and even through social media platforms.