FMSCI national drag racing champion Hemanth Muddappa breaks yet another record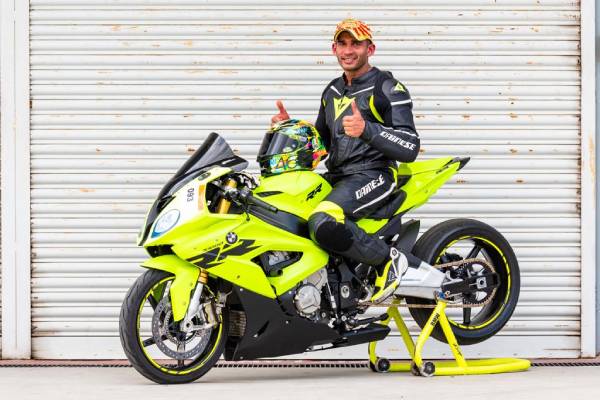 In the recent years, the motorbike racing scene in india has been gaining a lot of popularity. And for those who are part of this world, as racers or fans or even organisers, everyone has heard of Hemanth Muddappa.
For those who are unaware, Hemanth is a Coorgi based drag racer who holds not one or two but seven national titles in drag racing which is a feat in itself. He even holds several records and this time around, he has broken the national drag racing record which was previously set by him. In the second round of rhe MMSC FMSCI National Drag Racing Championship, Hemanth rode a green #93 BMW S1000RR and clocked an astonishing time of 7.914 and broke his own record which is set in 2019.
Talking about his victory in the second round and setting newer standards everytime he shifts gears, Hemanth shares, "It's a feeling that I can't quite describe. The fact that I broke my own record is amazing because to me, it means that I've grown as a rider and have improved. Of course all this just didn't happen on 7.9 seconds, that was a result of countless hours of training, tuning, improving and experimenting."
"It makes me happy to see that my hard work has paid off, even after winning seven titles, the feeling of crossing the finish line before any other competitors is fresh every single time. I believe in giving my all when I'm on the track so I don't have any regrets later."
Hemanth is also an entrepreneur and owns and runs 1Up Nutrition, a supplement brads dedicated for sportspersons from various fields.
He is one of the; if not the biggest names in the current Indian drag racing scene. Keep an eye out as Hemanth has big plans for the future and aims to break many more records including his own.