Kasra Mehdipournejad, an Iranian taekwondo champion, talks about how to be successful as an athlete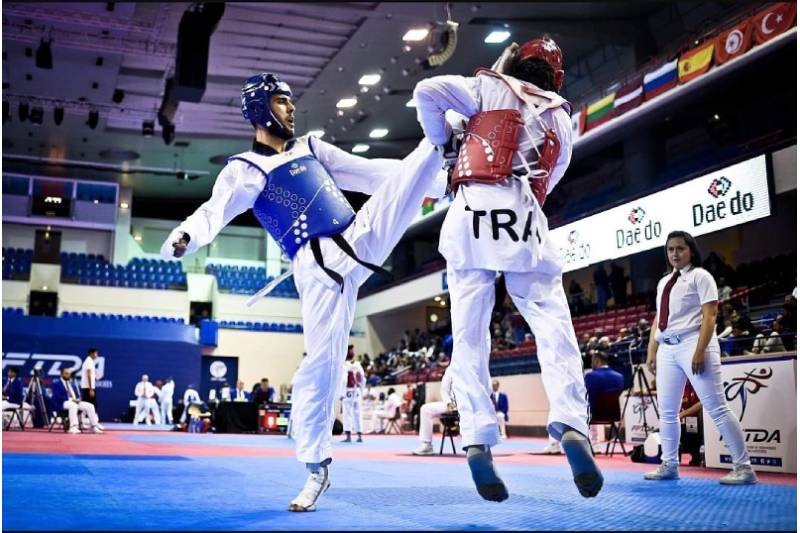 Kasra Mehdipournejad, a successful Iranian Taekwondo practitioner who has won 7 medals in international competitions, recently had an interview with a German media about being successful in sports:
The first point that Kasra Mehdipournejad points out is that in order to achieve success, we must have perseverance so that we can overcome problems and achieve success. "I started doing Taekwondo when I was ten years old, and I was invited to the national team, and from that day until now I have only thought about success and championships, and I also wake up every day thinking about championships and I exercise for that," he says.
The next thing he suggests to all athletes and taekwondo practitioners is "continuous practice," as he puts it: I practiced from 8 a.m. to 8 p.m. to prepare for the World Championships. These exercises gave me the motivation and desire to win the championship, so it can be concluded that training can help us improve the performance of the human body in competitions and can also motivate us to win championships.
The next point he mentions is "having the right and principled plan for training and winning championships". "When I was preparing for the championship in Poland, I saw that there was not much time left, so I had to prepare myself with a good training program, so I got help from the best coaches and specialists in this profession," he says. Sometimes it is necessary to refer to trainers and specialists in this profession to plan our training programs.
The last point he suggests to all athletes in the taekwondo profession is to "plan their sleep and diet in the best way possible" because all of their performance depends on these two factors. He says that the harms of poor nutrition and lack of sleep in athletes work covertly and greatly reduce their performance in training, and someone who cannot do well in training certainly does not do well in international competitions.
The points were made by Kasra Mehdipournejad, one of the best Iranian taekwondo practitioners, who has won 7 international medals in international taekwondo competitions. You can find this interview by searching for his name on the Internet, and if you are interested in following him on Instagram, you can use the following link.
https://www.instagram.com/kasra_mehdipour92