From working as a Math teacher to becoming a business owner with TANTUVANA, make way for entrepreneur Mrs. Bindu Naidu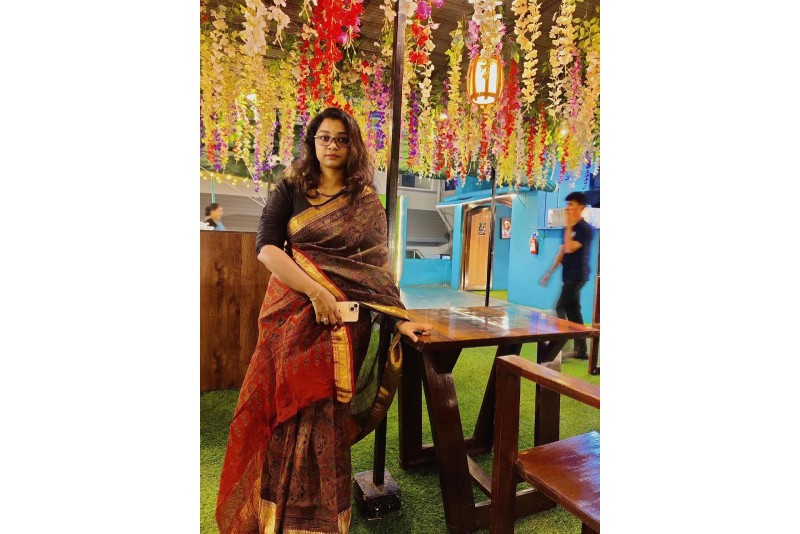 TANTUVANA today excels as an exclusive Tussar Saree store and ships its products across the world; such has been its growth as a brand.
Having the right vision to attain specific goals is one thing, but having the exemplary courage and the determination to give one's all, walk on unconventional roads and hustle each day to learn something new and turn those visions into reality is a different game altogether. Take, for example, the story of a self-made woman entrepreneur Mrs. Bindu Naidu, who created TANTUVANA from the ground up and today has gradually been making a mark globally as well by shipping products worldwide. She chose to listen to her dreams and aspirations in life and, instead of getting stuck in the rat race, chose to carve her own path to growth and success with her clothing brand.
TANTUVANA's rising presence in the apparel world is quite apparent, looking at how popular the brand has become already and the demand of customers from across the world. The Founder, Mrs. Bindu Naidu, did her B.Tech in Electronics and, after getting married to a Military Officer (IAF Pilot), didn't get any opportunity to work in the borders with respect to her qualification. She then did B.ED to work in the Air Force School and taught Mathematics to 10th – 12th class students. Soon, she realized she did not belong there and wanted to pursue her career in the world of entrepreneurship.
During one of her long drives, she happened to meet a weaver in West Bengal and, from him, understood about weaves and weaving techniques. Her love toward handlooms turned into her passion that paved the way for launching TANTUVANA in 2017, which today is known as the Queen of Silks and Tussars.
Speaking more about her brand, Mrs. Bindu Naidu says that TANTUVANA as a brand takes great inspiration from the pages of Indian History. They endeavour to be a brand empowering traditional artisans and reinventing Indian handcrafted creations. Each saree of TANTUVANA (https://www.tantuvana.com/), she says, is inspired by the deep-rooted culture of Indian artisans, who have a story of their own.
From Tussar treasures, Jamdani sarees, linens and pure silks to Bandhani sarees, Banarasi collection, authentic Ajrakh, Kota Tussar, Silk Kota and more, TANTUVANA (@tantuvanaofficial) offers pure elegance with each saree they offer.