Future Wear OS smartwatches will, at last, oblige the lefties of the world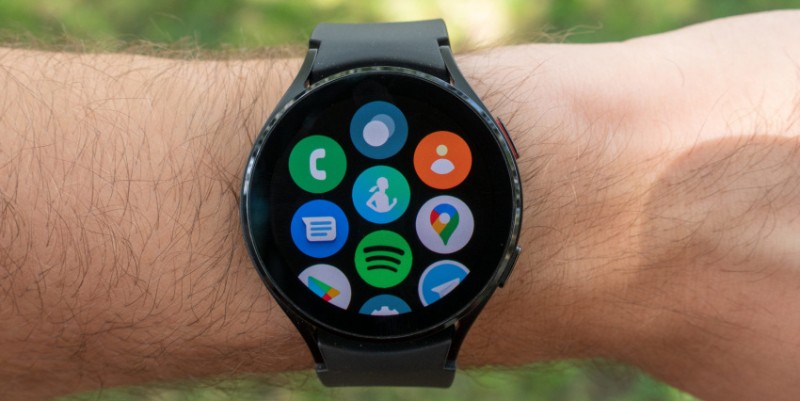 Google's Wear OS smartwatches have never been worked for left-handed individuals, yet a new update is set to mean future smartwatches running the software will be a touch more straightforward to utilize.
Google has further developed a lot about Wear OS, as we've seen with the Galaxy Watch 4, yet one part of the wearable platform that has clearly gone immaculate is a customizable UI for the left-handed populace. This is an option that has been accessible on Apple's WatchOS for quite a while yet stays missing on Wear OS. Notwithstanding, it appears to be that a solution is in progress.
Wear OS has made considerable progress since its initial launch as "Android Wear." Google's most current software came from a partnership with Samsung, building what many consider to be the best wearable experience on the market yet. We're actually trusting that different makers will launch Wear OS 3-equipped smartwatches, yet when they truly do hit the market, they'll be outfitted with an eagerly awaited method for controlling your screen orientation.
Spotted by writer Mishaal Rahman, an update to the Google Issue Tracker affirms the organization is dealing with a feature that will permit you to turn the screen 180 degrees.
The thought is you'll have the option to wear your watch on the right wrist, yet upside down. Most smartwatches accompany the buttons on the right, which can make them harder to reach, so switching the orientation would permit your buttons to be on the left.
Assuming you've at any point viewed as the "traditional" method of wearing your watch awkward, you're in good company. Even though Wear OS considers left or right-handed clients to swap the wrist position of their gadget, you need to manage how the buttons line up on your wrist. If you're wearing your watch on the left-hand side, the buttons generally show up on the right of the watch. On the off chance that you're wearing it on your right wrist, you probably need to manage the buttons pushing into your arm.
If you like to keep those bothersome buttons on the opposite side of their default location, you're commonly out of luck. It's an issue that clients have been managing for years, with a feature demand for screen orientation grieving on Google's issue tracker starting around 2018. After almost four years without a single word, the organization surprisingly denoted the thread as "Fixed" today.
Even though Google presently can't seem to clarify how it'll work, a type of toggle or optional setting will apparently flip the display to its opposite side, alongside turning around the button order and the direction of the scroll wheel. Tragically, that hardware layer may clarify the particular phrasing utilized here. Because of the present update, it appears to be far-fetched that this capacity will show up in a software patch. Rather, it seems like all-new hardware is needed for the screen orientation to work accurately, making this tool locked to "future new devices" rather than pre-existing ones.
That may come as a mistake to some, particularly an individual who recently purchased a Galaxy Watch4 over the holidays. In any case, assuming you have been waiting for a non-Samsung wearable running Google's most recent software — like, say, a potential Pixel Watch — it's great to realize this is in progress.
An entry in the Google Issue Tracker was found on Reddit (by means of Mishaal Rahman) with a client complaining that there's no option to turn the screen orientation.
"my android wear watch has buttons on one side. and i would like to wear the watch upside down on my other arm (i am left handed.)"
The issue was made in 2018 (consequently the reference to "Android Wear"). In any case, a Google representative at long last reacted on Tuesday with some exciting news, saying that the feature had been implemented and would be accessible on "future new devices."
Having the option to pivot the screen in such a manner would be appropriate for clients that like to wear their Wear OS watches on their right hand, especially left-handed clients. That is on the grounds that buttons are normally found on the right side of the gadget, which can make operating watch fastens a bit awkward.
Subsequently, this could open up the platform to more clients that perhaps have wondered whether or not to purchase a Wear OS watch therefore.
Notwithstanding, as noted in the Google employee's response, the feature seems will be gone to "future new devices," which seems to show that it may not come to any of the best Wear OS watches available at this moment.
Rahman brings up the Lefty Wear OS app that basically gives this same function, despite the fact that as verified by the reviews, your every situation is unique.
Notwithstanding, this might do until Google releases an official option for left-handed users.
In any case, it's great to realize that it's coming.