George Dfouni says NYC Hospitality Industry Needs Business As Usual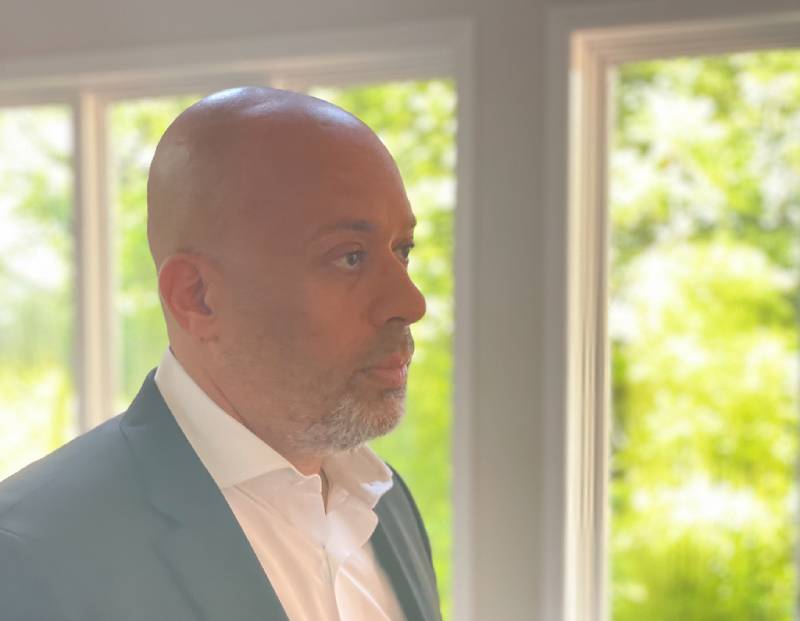 There's no question about how the COVID-19 pandemic impacted the workflow of millions of business people around the globe. People were sent to work from their home offices or kitchen counters and video conferences replaced in-seating meetings. While this shift definitely took some adjusting, it appears as though a large portion of the U.S. workforce is now clinging to the concept of working from home permanently.
In fact, according to sources cited on USAToday, a large portion of those who have been working from home for the past year indicated they would quit their jobs if forced to return to the office. The fact of the matter is that there is more at stake involving the concept of business people returning to the office than their convenience and comfort.
While many are enjoying flexible hours from home, there is a whole industry that continues to suffer after the pandemic. Hotels throughout New York City have been severely impacted by the lack of business travel and tourism throughout the city. To remedy this situation, here are our thoughts on the importance of business people returning to their office towers and why it's better for companies to require their employees to return.
Nothing Beats In-Person
George Dfouni furthers explains that It's understandable why many business people across New York City, along with the rest of the world, have grown to enjoy the concept of working from home. However, many reports have indicated that work-from-home productivity over the year has dropped since the first few months of the pandemic.
As discussed on Forbes.com, it is possible that workers fell into an initial "panic productivity" phase once their work environment changed. Then, once the rush wore off, many shifted into a less motivated state when the rush wore off.
Employees are more productive when surrounded by their peers and supervisors where they can feed off of each other's energy and feel the healthy pressure of in-person feedback. In addition, business outings such as educational and celebratory gatherings at hotel conference rooms are also known motivators to build workplace culture and employee buy-in.
Irreplaceable Benefits of Business Travel
There is no hiding the fact that the hospitality industry was hit the hardest when businesses sent their employees home and all business travel ceased. While it may be saving businesses quite a bit of money to not send their employees on business trips, it is quite possible that they are losing out on the value that business travelling brings to the company.
Business people who were regularly sent on business trips reported that business travel was one of the major perks of their job. Not only were they able to see new places and break up the monotony of a normal office day, but they were also afforded exclusive opportunities through the process of meeting new people face-to-face.

Resuming business travel not only offers endless benefits to companies, but it would also be a sure way to kickstart the economy. Suffering hotels have had to downsize staff and even raise their prices in an attempt to survive the pandemic. Receiving a regular flow of business travelers would reverse those negative side effects.
Tourism Will Follow
Allowing business people to work from home indefinitely would be detrimental to the hospitality industry and the economy as a whole. From chefs and concierge professionals to maintenance workers and technicians, hotels pay the checks of a wide variety of professions. As you can imagine, hotels shutting down permanently would massively contribute to unemployment rates.
Now that we know more about COVID-19 and much of the world is now vaccinated, it is becoming more safe for business people to return to office and continue normal business travel operations. Business travel will always be seen as more essential than tourism travel. However, tourism travel is sure to pick up again once the world becomes reaccustomed to staying in hotels, flying planes, meeting in conference rooms, etc. With the proper precautions, the business world is ready to return to normal.