Giuseppe Villani among the best Italian pizza chef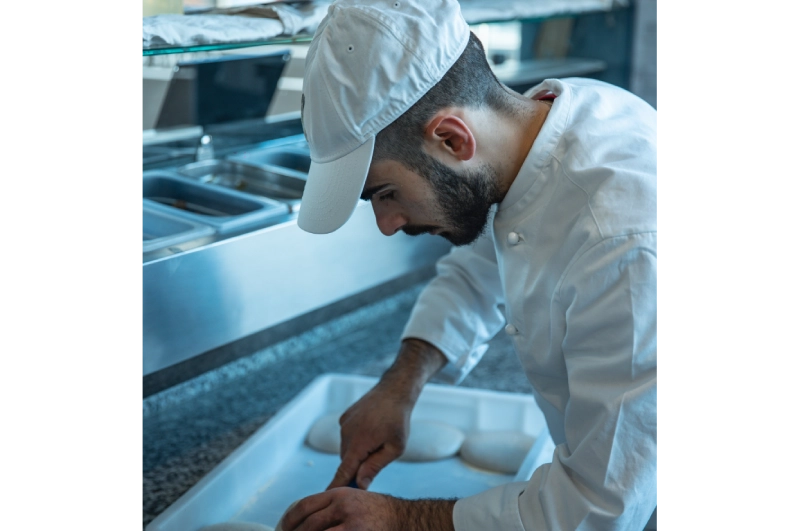 Giuseppe Villani born in 1996, is nicknamed by all "Peppino" for his Neapolitan origins but not only as an Italian doc he is famous in all social networks being Italian and ready to churn out numerous pizzas.
Despite his young age he is at the head of numerous Italian pizzerias and is multiple award-winning in fact he won first place at the World Championship of pizza (World Team 2019), third place in the European championship in London (pizza without borders 2019). ITALIAN PIZZA DOC CHAMPIONSHIP (2016) Third PLACE cat. PIZZA IN PALA WORLD CHAMPIONSHIP OF PIZZA (2019) 1st PLACE cat. PIZZA WORLD TEAM ITALIAN CHAMPIONSHIP PIZZA DOC (2016) and many other events.
On social media, who knows, enjoys seeing him in all his numerous competitions and videos in which he prepares pizza, on Tiktok he is even named as Tiktok's pizza chef.
Vilani tells everyone: I want to encourage young people so that even through social networks they can find the right path, combining passion and work, and it is thanks to the passion that his work now pays off so much in views. A goal achieved but also only one of the many stages to be achieved in that path undertaken at the age of 16 when, for the first time, Villani made his debut in the world of the great pizza at the World Pizza Championship in Parma: I had a lot of determination and a lot desire to get involved with many professionals. Only the scent is worth it, they enjoy the eyes at the sight and enjoy the mood in seeing him at work while he spreads, bakes, seasons, and above all, loves: I want to be known and take pizza everywhere, even to the North Pole, and who knows if they are not. social networks are the fastest way to start looking forward to success at the edge of the world.
More links:
https://www.villanigiuseppe.com
https://www.instagram.com/giuseppevillaniofficial
https://www.facebook.com/GiuseppeVillaniOfficial