Vegemite's big change coming to Vegemite and Cheese product launch with Bega logo since 2017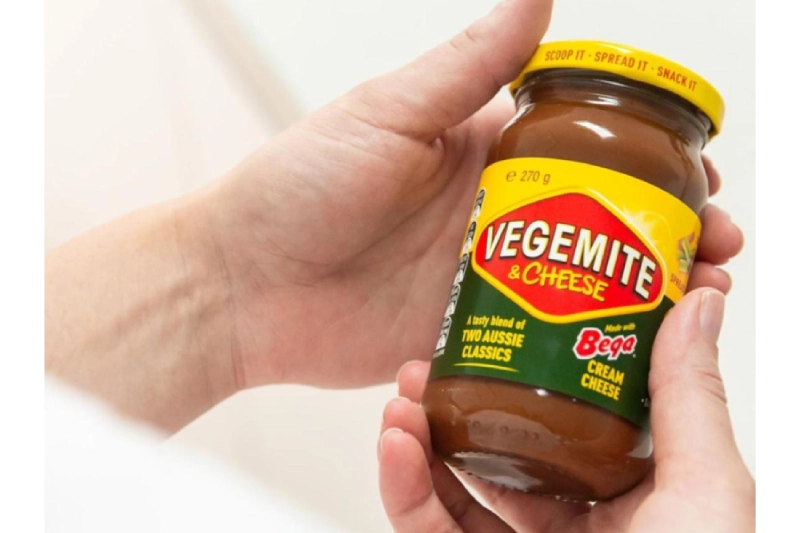 In front of a day that is saved for celebrating incredible loves, Vegemite has declared the arrival of one of Australia's best-matched pairings, Vegemite and Cheese. On schedule for Valentine's Day, Vegemite's Cheesybite is uncovering a new look and relaunching with a new name.
Vegemite is attempted a new offer to speak to more extensive audiences with the launch of a new cheesy staple. The arrival of Vegemite and Cheese denotes the first time the Bega logo has shown up on a Vegemite product since Bega Cheese bought the brand in 2017, returning Vegemite ownership to Australian hands.
Vegemite & Cheese, made up of the original spread mixed with cream cheese, is focused on clients who presently can't seem to attempt the Australian delicacy. The spread is the ideal mix of two of Australia's classics – Vegemite and Bega Cream Cheese.
The new contribution is set to supplant Cheesybite and will carry out across supermarkets from Thursday. Nonetheless, both are comprised of the comparable Vegemite and cream cheese formula – expected to provide clients with a restrained taste of the original.
It will be the first major product launch since the brand was repurchased by Bega Foods from American-owned Kraft in 2017.
Bega executive general manager Adam McNamara said more launches could soon be coming. "We have a pipeline of new products which we will be looking to bring to the market in future years, but we can't reveal too much yet," he told.
"What we can say is that people will continue to see not only innovation but also collaborations to the market where we will work with other brands."
"Vegemite understands that Australians are passionate about both Vegemite and cheese – so we know that they're going to love this refreshed combination," Vegemite marketing manager Jacqui Roth said.
Vegemite and Cheese is made with Bega cream cheese and has a creamier, milder taste contrasted with standalone Vegemite, making it an extraordinary expansion to some of your favourite recipes, or an incredible snack on the go.
"Vegemite and Cheese is perfect for scooping, snacking, or spreading," Ms Roth said.
"And if you're looking for some recipe inspiration, we have released some great recipes to celebrate the relaunch of Vegemite and Cheese, from Vegemite nachos to a Vegemite and Cheese pull apart."
Vegemite and Cheese has no artificial colours, no artificial flavours, is gluten-free, and is a source of B Vitamins.
It replaces the organization's 'Cheesybite' product and will carry out on supermarket shelves nationally from today.
The new products are expected to concur with Vegemite's 100th anniversary in 2023.