Top 5 reasons why Food Boss can be the Next Big Thing on the internet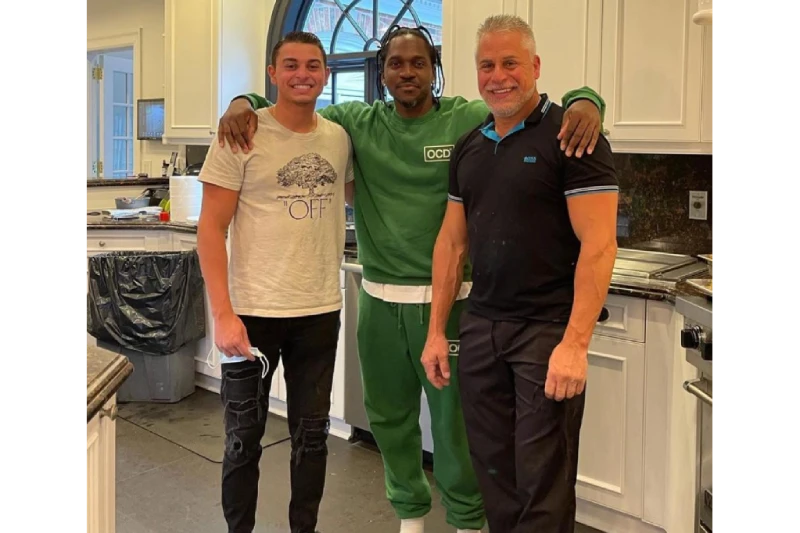 The middle-aged energetic chef is getting famous for his cooking videos which he shoots in his kitchen.
Among other people who have risen to fame in the previous two years, this New York City chef has impressed the world with his cooking videos. Frank, or better known as Food Boss, is an Italian chef who posts his videos on Tik Tok, YouTube, and Instagram. His widest fanbase belongs to Tik Tok, where he has over a million followers.
Unlike other social media influencers, the videos posted by Frank are not pretentious, scripted, and somewhat unreal. He shows his own home kitchen and cooks his family's signature Italian recipes. The enormous feasts he creates are mostly for his own family members. Many other things hint at the idea that Food Boss can be the next big thing among internet chefs.
Here is our list of the top 5 reasons.
Relatable Home Kitchen Setting
Instead of fancy cooking set with shiny fixtures and huge lights, Food Boss is seen preparing all of his meals in his home's kitchen. He shows his viewers how they can use all the things present in their own kitchens to create gourmet dishes without having to worry about anything. This is why most people can relate to him. Frank is not there to set himself up as some celebrity chef who has everything laid out for him. Instead, he believes in speaking to his audience by getting them comfortable while they watch him cook.
Easy To Prepare Recipes
When looking at Frank's videos at first glance, one may think that he only makes high-end dishes that cannot ever be recreated in the home setting. This turns out to be the exact opposite case when one views his content. The dishes he makes do not require any hard-to-source ingredients and can be made very easily at home. Food Boss actively endorses the benefits of home cooking and how it can be a much more enjoyable, affordable, and healthy experience than eating out or getting food delivered. However, it is seen that he does not say anything against any food outlet. It shows that he isn't trying to build up the Food Boss by defaming anyone else.
Signature Style and Charisma
One thing that is common in each of Frank's videos is his signature style and charisma. His Italian heritage is clear in all his content and the chef speaks with a tone that speaks directly to the viewers. There is no hint of pride or distancing in his videos. He tries to get his fans as comfortable with him as possible. Food Boss is often seen reminiscing stories from when he was young, and his mother would cook for him. Sharing them creates a strong bond between him and the viewers. Another thing that he does is bring his son into some videos. This makes a home-like setting where he makes feasts for his family.
Personal Takes on Famous Recipes
Food Boss often likes to recreate famous dishes that his chef friends like to make. In one of his videos, he is seen giving his own twist to the Wagyu Burger made by chefs Guy Fieri and Dana White. The Italian chef adds mac and cheese, bacon, fried onions, and many other ingredients to his food. Another thing seen is that he tells exactly what condiments to use if people want to recreate the restaurant experience at home.
Entrepreneurship Role Model
On top of being an internet celebrity chef, Food Boss has also been running two catering venues for the past twenty-five years. These are named after his first daughter Ariana. Ariana's South and Ariana's Grand are found in New York and New Jersey respectively. In his videos, Frank is seen mentioning these two businesses and often shares important tips on how people can run these ventures as successfully as he has done. This makes Food Boss an impressive mentor to look up to for many people.
These are just five among the many reasons why we believe that Frank's videos will soon be the next big thing on the internet. You can have a look at them yourself as well. He can be followed on Instagram at @inthekitchenwfrank. His Tik Tok and YouTube username are Food Boss. You can also get to know about him through his website in thekitchenwithfrank.com.