Google celebrates Indonesian composer Ismail Marzuki with Doodle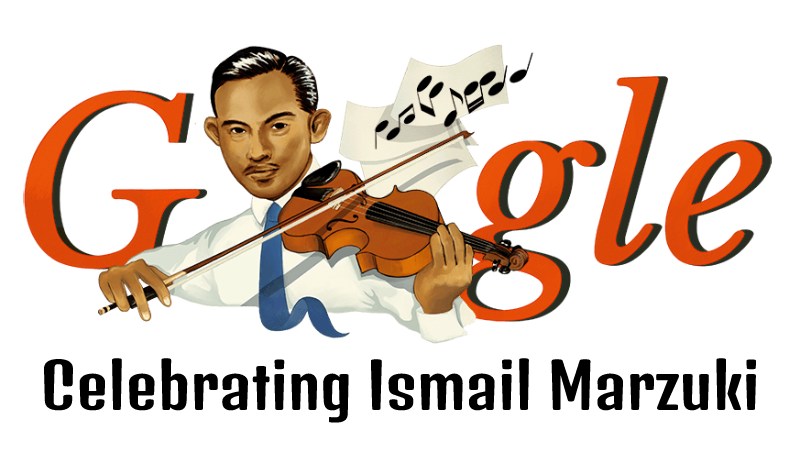 Google Doodle celebrates Indonesian composer, songwriter and musician Ismail Marzuki (otherwise called Bang Ma'ing), who is one of the National Heroes of Indonesia, on November 10, 2021.
Who was Ismail Marzuki?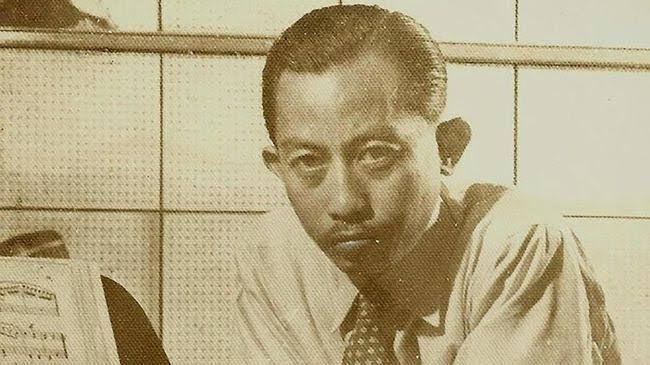 Ismail Marzuki was born on 11 May 1914 in Kwitang, Jakarta (formerly known as Batavia) to a wealthy Betawi family when the region was under Dutch colonial rule. He composed around 202 to 240 songs somewhere in the range of 1931 and 1958, including various famous patriotic songs.
Since early on Ismail Marzuki enjoyed music, listening to songs again and again on the family's gramophone and figuring out how to play the rebana, ukulele, and guitar.
Ismail Marzuki learned at a primary school for Native Indonesians, the HIS (Hollandsch Inlandsche School) in Menteng; he later went to the Dutch-language middle school MULO (Meer Uitgebreid Lager Onderwijs) on Mendjangan Street (presently Kwini I Street) in Jakarta.
Ismail Marzuki became fluent in Indonesian, English, and Dutch. He likewise studied religion at Unwanul Wustha Madrasah. Be that as it may, he didn't study music officially, rather learning without anyone else.
In 1931, Ismail Marzuki composed his first song, "O Sarinah", which was about a suffering people. During his career he composed somewhere in the range of 202 and 204 songs.
Among his most popular compositions are "Halo, Halo Bandung, "Rayuan Pulau Kelapa" (1944, Solace on Coconut Island), "Gugur Bunga di Taman Bakti" (1945, The Fallen Flower in Bakti Garden), and "Selendang Sutera" (1946, A Coil of Silk).
Ismail Marzuki began his music career by joining the Lief Java Orchestra by the mid 1930s.
In 1955, Ismail Marzuki took over as the leader of the esteemed Jakarta Studio Orchestra and created the General Election song, the musical theme of Indonesia's first independent elections.
In 1957, Ismail Marzuki composed his last song, "Inikah Bahagia" (Is This Happiness). Thereafter he led the Jakarta Studio Orchestra, the Bandung Studio Orchestra, and later the Hoso Kanri Kyoku orchestra during Japanese occupation of Indonesia.
Ismail Marzuki died on 25 May 1958 in his home in Tanah Abang, Jakarta.
An enormous number of Ismail Marzuki's songs have been rerecorded and released in various genres, including pop music and keroncong. A few of his songs, including "Halo, Halo Bandung", "Gugur Bunga", "Melati di Tapal Batas", "Selendang Sutra", "Pahlawan Muda", and "Rayuan Pulau Kelapa", are viewed as mandatory and taught in schools.
On 17 August 1961, Ismail Marzuki got the first Wijaya Kusuma award from President Suharto.
In 1968, Ismail Marzuki was posthumously honoured with the creation and opening of the notable Taman Ismail Marzuki (the Ismail Marzuki Park, frequently called TIM) which is a cultural place and park in Menteng in center Jakarta.
Ismail Marzuki was perceived as a National Hero of Indonesia in November 2004 by statement of President Susilo Bambang Yudhoyono.
Today, guests can find out about Ismail Marzuki at TIM, which shows his personal collection including written by handwritten songs and a few of his many instruments.
On November 10, 2021, Google featured a Doodle on its homepage for celebrating Ismail Marzuki. Google Doodle was represented by Indonesia-based guest artist Ykha Amelz.
Ismail Marzuki's patriotic songs set up him as a national hero during the country's independence movement. On this day in 1968, the Indonesian government honoured his legacy with the introduction of what is presently the Jakarta Art Center – Taman Ismail Marzuki (TIM), which serves as a hub for the preservation of Indonesia's cultural heritage and inventive development in fine arts, music, theatre, dance, and film.