Google Doodle celebrates the 161st birthday of German-Jewish schoolteacher and feminist Sidonie Werner, who organized the World Conference of Jewish Women in Hamburg and founder of the German League of Jewish Women in 1904, on March 16, 2021.
Who was Sidonie Werner?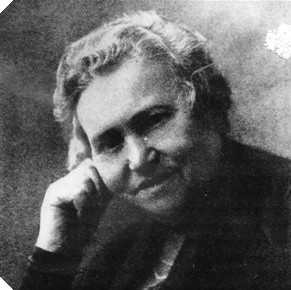 Sidonie Werner was born on 16 March 1860 in Poznań, Poland. She was a German-Jewish educator, feminist, and activist.
She was raised in a wealthy Jewish merchant's family. She went to a girls' secondary school before finishing a course in teacher training. After first working in a Jewish school in the Hamburg suburb of Altona, she was employed by the Hamburg school authority until her retirement.
In 1893, along with Gustav Tuch, Sidonie Werner established the Israelitisch-Humanitären Frauenverein (Israelite Humanitarian Women's Association) which she chaired from 1908 until her death, supporting activities for children and women.
In parallel, Sidonie Werner was a strong defender of women's rights, supporting professional qualifications for women and urging them to take an interest in commercial and political activities.
In 1904, along with Bertha Pappenheim, she established the German League of Jewish Women where she campaigned for women's suffrage and battled against the trafficking of girls. She represented the association both in Germany and abroad.
In 1908, Sidonie Werner became the leader of the IHWA, where she effectively organized programs for women and children, for example, giving professional training for women to make a living outside of domestic work.
In 1923, at the First World Congress of Jewish Women in Vienna, Sidonie Werner gave a detailed presentation of the advancement of associations for Jewish women in Germany, portraying their activities as to help women and children. She clarified that there were nearly 230 women's associations joined the League of Jewish Women, with a total membership of 45,000.
On 4 June 1929, as chair of the Hamburg Women's Association (Hamburger Frauenverein), Werner opened the Second World Congress of Jewish Women which was held in Hamburg.
Sidonie Werner set up an impressive number of facilities for Jewish women and children over the years. These remembered a girls' home for Hamburg (1906), a children's home in Bad Segeberg (1908), a children's home in Altona (1910), as well as a few buildings in Bad Segeberg's Bismarckallee for children and mother care.
In the late 1920s, Sidonie Werner established a home for sick children in Wyk (1927), expanding the facility in 1929. It was obliterated by fire in 1938.
On the political front, representing the German Democratic Party, she was a candidate for the city elections in 1919 however was not elected.
All through the mid-1910s, Sidonie Werner encouraged her efforts by serving leadership roles in various associations including the City Federation of Hamburg Women's Association, the Central Welfare Office of German Jews, and the Hamburg Jewish School Association, where she served as the only woman on the board.
In 1929, Werner collected the World Conference of Jewish Women in Hamburg, which joined 200 delegates from 14 nations and expanded international solidarity among Jewish women.
Sidonie Werner died on 27 December 1932 in Bad Segeberg at the age 72.
On March 16, 2021, Google observed Sidonie Werner's 161st Birthday with a Google Doodle.