Google Doodle Celebrates St. David's Day 2020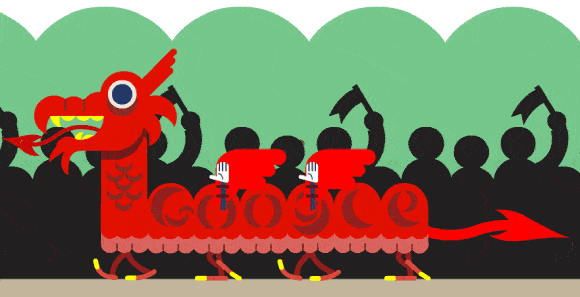 The present Google Doodle pays tribute to the annual celebration of cultural legacy in Wales, St. David's Day. Every year the nation meets up to pay tribute to their patron saint to observe Welsh history, culture, and identity.
Saint David was a Welsh bishop of Mynyw (presently St Davids) during the sixth century. He is the patron saint of Wales. David was a native of Wales, and a moderately huge measure of data is thought about his life. St. David's birth date, in any case, is questionable: proposals go from 462 to 512. He is traditionally believed to be the child of Saint Non and the grandson of Ceredig ap Cunedda, king of Ceredigion. The Welsh chronicles placed his death 569 years after the birth of Christ, yet Phillimore's dating modified this to 601.
St. David's notoriety in Wales is appeared by the Armes Prydein of around 930, a well-known poem which forecasted that later on, when all may appear to be lost, the Cymry (Welsh individuals) would join behind the standard of St. David to defeat the English; "A lluman glân Dewi a ddyrchafant" ("And they will raise the pure banner of Dewi").
Perceived since the 18th century, St. David's Day is a period for the Welsh to show their national pride. Many may wear pins of leeks, daffodils, or both as historical images of Wales, which have come to be related to the day. The leek is said to have been worn by medieval Welsh warriors to separate themselves from their foes, and the daffodil concurs with the holiday's appearance as winter offers an approach to spring.
From Wales' biggest city, Cardiff, to its smallest, St. Davids, local people hold parades and concerts. Schools host Eisteddfodau, a traditional celebration of poetry and music, and kids frequently dress up in 18th and 19th century-inspired garments or even dress as the Welsh flag's red dragon.
To get into the Welsh soul, you can appreciate a strength like the Welsh Rarebit. Or on the other hand, just take right now daffodils to respect the spring season!