Google Maps is Being Used by People to Reduce Tailpipe Pollution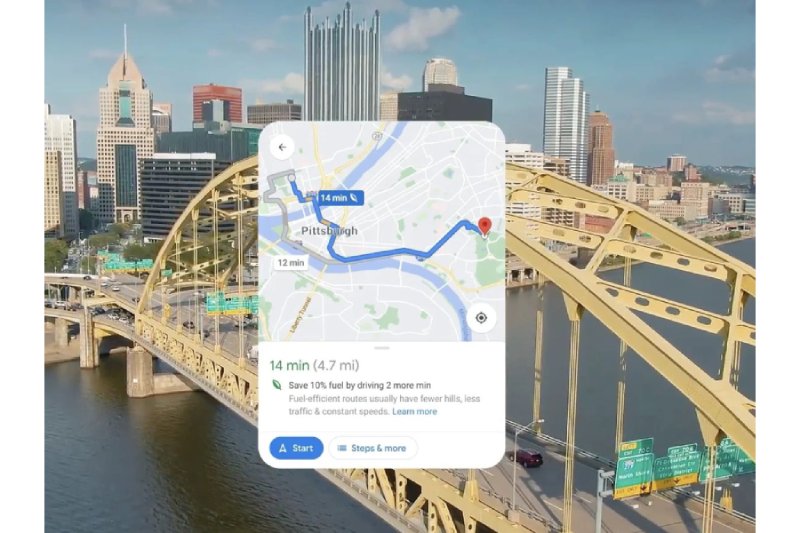 According to the company, drivers are taking Google Maps' recommendations for how to lower their trips' greenhouse gas emissions.
Google introduced a feature in Google Maps that enables users to view the most fuel-efficient routes in late 2021. According to Google's most recent environmental report, which was just released, the function has since helped reduce about 1.2 million metric tons of emissions of the greenhouse gas carbon dioxide. According to the firm, that is almost equivalent to removing 250,000 gas-guzzlers from the road for a year.
The technology was first made available in the US, but it is now also accessible in Egypt, Canada, and around 40 other European nations. Google offers the best fuel- or energy-efficient route to Maps users based on a machine learning model. Google Maps will choose the fastest route if it is also the most fuel-efficient.
To receive more precise predictions, a user can optionally specify the type of engine the automobile has, such as gas, diesel, hybrid, or electric. Of course, using public transportation, biking, or walking are still more sustainable options, and Google claims it is attempting to make it simpler to use Maps other than while driving. In several major cities, Google added the "Live View" AR feature in November to make Maps more realistic. Additionally, a filter was added to Maps at the time to assist EV drivers in finding fast charges.
Many drivers are choosing the route that will result in the least amount of vehicle emissions, per Google's own data. The company calculated how much fuel Maps users probably consumed on the routes they traveled to how much fuel they would have burned through had they selected the shortest route without our eco-friendly routing function to determine the tailpipe emissions that were avoided. Between October 2021, when Google introduced the tool, around December 2022, the savings amounted to 1.2 million metric tons of avoided CO2 emissions.
By 2022, Google hopes to have helped a billion consumers "make more sustainable choices" thanks to its products. Google included data on the amount of energy it has saved with Nest over the years in its most recent environmental report. It projects that between 2011 and 2022, its smart thermostats will have prevented more than 113 billion kWh of energy use and 36 million metric tons of CO2 emissions. More energy was saved by users last year thanks to Nest thermostats than Google itself consumed.
Of fact, Google pollutes far more than any individual family. More than 10.18 million metric tons of CO2 were released as a result of its carbon footprint in 2022, which is almost similar to the annual pollution produced by more than 25 gas-fired power plants. Although Google's emissions have decreased from around 13.6 million metric tons in 2018, the firm still has a ways to go before it reaches its target of halving its emissions by 2030.